Government-imposed travel restrictions pushed Asia-Pacific airlines to another dismal year in 2021, but cargo carriage proved to be a silver lining.
During calendar 2021, the region's airlines carried just 16.7 million international passengers, down 76.2% from 2020, and representing just 4.4% of the passengers carried in 2019 before the coronavirus pandemic, according to preliminary figures from the Association of Asia Pacific Airlines (AAPA).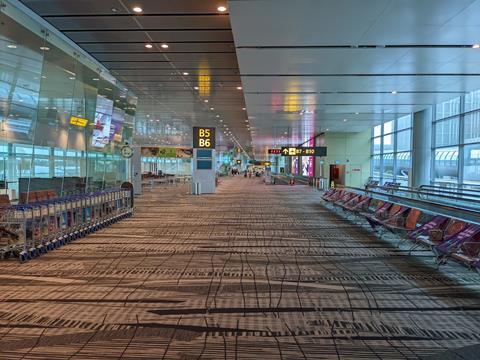 International ASKs during the year declined 46.5%, and RPKs fell 71.9%. Load factors in 2021 were a mere 32% for the year, down 28.9 percentage points from 2020.
AAPA's numbers are culled from 40 carriers based in the region, which has been hard hit by travel restrictions related to Covid-19.
Despite continued weakness in passenger carriage, International cargo showed great strength. AAPA attributes to the region's major production hubs. Strong export demand and bottlenecks at container ports also helped air cargo.
The year saw FTKs rise 20.1%, and FATKs rise 8.1%. Moreover, the region's carriers enjoyed a record freight load factor of 74.3% during the year, up 7.4 percentage points from 2020.
On a monthly basis, AAPA's figures show a hint of recovery in December 2021, with passengers carried during the month doubling to 2.6 million. RPKs for December 2021 rose 113% year on year, and ASKs rose 40.5%.
December 2021's passenger load factor was still weak at 44.8%, but this still represents a 15.2 percentage point improvement over December 2020.
"For a second year running international passenger travel remained severely suppressed, as a result of strict border measures imposed throughout the region and elsewhere," says AAPA director general Suresh Menon.
"It is the worst crisis the region's airlines have ever faced in terms of duration and depth."
Still, he said the year demonstrated the industry's resilience in the face of tough challenges, as well as its important role connecting the world.
"For meaningful recovery to take place, border restrictions would need to be eased on a consistent basis, and the current multi-layered travel requirements streamlined and simplified for travellers. Collaboration among aviation stakeholders and governments is key to the safe and sustained resumption of air travel."