Turkish media are reporting troubled local operator AtlasGlobal is to cease operations again, less than two months after restoring flights.
The Turkish carrier was initially forced to halt operations on 26 November last year owing to financial troubles. The carrier resumed flights just before Christmas.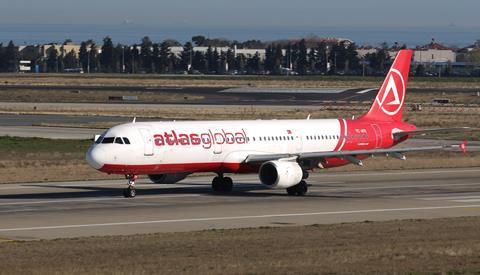 While there is no formal comment or statement from AtlasGlobal on its status, Turkish media are widely reporting the carrier met with staff today to inform them of the decision and that it is stopping flights today.
Launched as Atlasjet in 2001, the airline later rebranded as AtlasGlobal. But it cut a number of routes during a challenging 2018 amid depreciation of the Turkish lira and general economic instability in the country.
The Airbus aircraft operator had been operating to destinations including Baghdad and London Stansted from Istanbul airport following its resumption of services in December.