Aviation emissions could be included in a new carbon tax under consideration by the UK government to replace the EU Emissions Trading System, which the country is set to leave when its Brexit transition period ends on 31 December.
Newly published consultation documents on the proposed Carbon Emissions Tax give 29 September as the deadline for comments.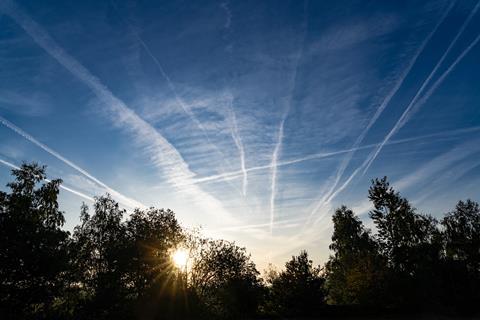 The UK has said it is "open to considering a link" between the EU ETS and any future UK ETS. However, in the event that a link cannot be agreed it will "implement either an unlinked UK ETS or the Carbon Emissions Tax from 1 January 2021".
In the consultation document, the government floats the idea of broadening the proposed levy's scope and seeks comments on "whether other sectors of the economy, for example the shipping and aviation sectors, should be covered by the tax in the years after 2021".
UK-based airlines already purchase carbon credits under the EU ETS for flights within the European Economic Area, although the government points out that they get "significant free allowances".
Also under consideration as the UK seeks to pull together its own method of reducing carbon-dioxide emissions once it is no longer part of the EU system is a way of incentivising negative-emissions technologies such as carbon capture and storage.
"The Committee on Climate Change has been clear that the only way for the UK to meet its net zero target by 2050 is for negative emissions technologies, such as direct air capture or bioenergy with carbon capture and storage, to be deployed at scale," says the government in the consultation document. It notes that negative emissions are needed "to offset continued emissions from sectors, like aviation, that are not expected to be able to decarbonise completely by 2050".
The government wants to know whether the new tax it is mulling "could play a role in supporting the emergence of new negative emissions technologies and industries", and is seeking input from stakeholders on "how the Carbon Emissions Tax, or other polices, could be enhanced over the medium term to support this".