United Airlines has "permanently" eliminated reservation change fees for domestic economy- and premium-cabin tickets and opened free same-day standby to all customers.
The moves, announced by United on 30 August, come after the Chicago-based airline and peers had temporarily suspended change fees earlier this year in response to the industry downturn.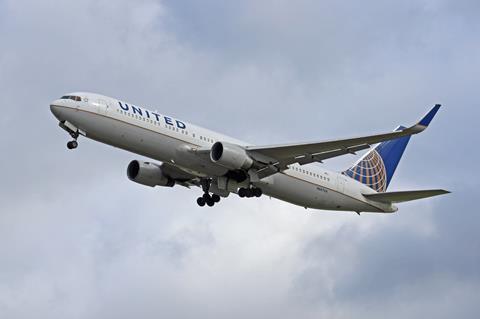 Prior to the change, United charged $200 for changes to domestic travel plans and $75 to standby for other flights.
For years, consumer-advocacy groups had criticised airlines for the change fees, which those groups viewed as unfair to travellers.
Airlines had, until this year, resisted eliminating or reducing the fees, with the exception being Southwest Airlines, which did not charge the fees.
But the coronavirus downturn has shifted the industry, forcing carriers to broadly overhaul their businesses in response to a drastic collapse in demand. American Airlines, Delta Air Lines and United had already waived the fees temporarily.
United is "permanently getting rid of change fees on all standard-economy and premium-cabin tickets for travel within the US, effective immediately," United says.
Additionally, starting 1 January, United will allow all customers to "fly standby for free on a flight departing the day of their travel regardless of the type of ticket or class", the airline adds.
"Following previous tough times, airlines made difficult decisions to survive, sometimes at the expense of customer service," United chief executive Scott Kirby says. "United Airlines won't be following that same playbook as we come out of this crisis. Instead, we're taking a completely different approach – and looking at new ways to serve our customers better."
The policy overhaul applies to flights within the USA, Puerto Rico and US Virgin Islands. "Customers will not be limited in the number of times they adjust their flights," it adds.
Customers wanting to take advantage of the same-day standby option will be able to add themselves to the standby list using United's website.