The US Department of Transportation (DOT) is proposing strong new consumer protections for airline customers travelling with both domestic and foreign carriers on scheduled service from, to or within the USA.
The proposal as published on 2 August would significantly enhance customer rights and limit travellers' financial losses in the case of delays or cancellations by airlines no matter what the reason.
In addition, should the customer choose not to travel due to, for example, a pandemic or upon the recommendation of a medical professional, they too would be entitled to receive their money back for a ticket not flown.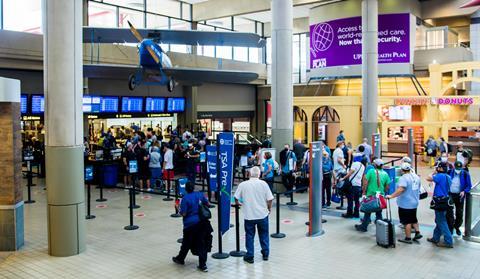 "The [DOT] is proposing to codify its longstanding interpretation that it is an unfair business practice for a US air carrier, a foreign air carrier, or a ticket agent to refuse to provide requested refunds to consumers when a carrier has cancelled or made a significant change to a scheduled flight … and consumers found the alternative transportation offered by the carrier or the ticket agent to be unacceptable," the agency writes in the proposed rule.
The DOT also aims to require airlines to provide "non-expiring travel vouchers or credits to consumers holding non-refundable tickets for scheduled flights" who are unable to travel due to "certain circumstances related to a serious communicable disease". That includes stay-at-home orders or other travel restrictions like border closures, or if the passenger chooses not to travel because of their own health concerns.
The third point in the DOT's proposal requires that airlines who received "significant governmental financial assistance…in relation to a public health emergency" must provide their customers full refunds, rather than vouchers.
The proposal is a response to widespread customer anger and frustration at many airlines that dragged their feet on providing refunds during the Covid-19 pandemic beginning in March 2020.
It would also bring US standards closer to those introduced by the European Union in 2005. In the EU, delayed passengers are not only entitled to a refund of their fare, but in some cases also to financial compensation as well, depending on the duration of the delay and the distance of the flight.
The DOT will allow the public to comment on the proposed rule for 90 days.