Vietjet chief executive Nguyen Thi Phuong Thao has been named chairwoman of the low-cost carrier, with a long-time colleague promoted to the role of chief executive.
Meanwhile, a watchdog has raised concerns about Vietnam's compliance with the Cape Town Convention.
Nguyen replaces Nguyen Thanh Ha as chairwoman, with managing director Dinh Viet Phuong stepping into the chief executive role, according to a stock exchange filing.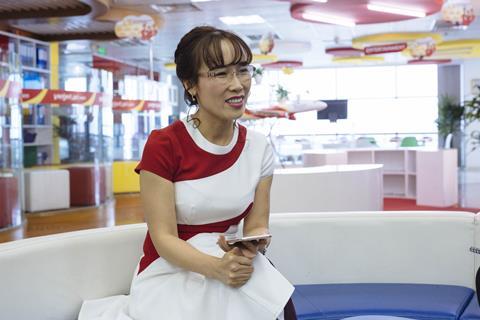 Nguyen – known in industry circles as Madame Thao – has built Vietjet into Vietnam's biggest carrier following its first flight in 2011.
The management changes come amid a court imbroglio regarding four leased aircraft.
According to the Aviation Working Group (AWG), which monitors countries' compliance with the Cape Town Convention – a protocol intended to protect the rights of lessors – in October 2022 a lessor terminated the leases of four aircraft operated by a Vietnamese airline owing to unpaid fees.
The aircraft were de-registered by the Civil Aviation Authority of Vietnam, but in February a shareholder of the lessee filed a lawsuit with the Hanoi People's Court, which made a ruling that effectively allowed the lessee to continue management and operation of the aircraft.
This prompted AWG to downgrade Vietnam in its Cape Town Compliance Index. Though AWG did not name Vietjet in its downgrade statement, the title of its notification is "Watchlist Notice Update No. 1 re Vietjet."
In March, Cirium reported that the aircraft in dispute are two Airbus A321neos (MSNs 8906 and 8937) and two A321ceos (MSNs 8577 and 8592).
Cirium fleets data indicates that all four aircraft are managed by Ireland-based FW Aviation. Two of the aircraft are listed in storage at Ho Ch Minh City's Tan Son Nhat International airport, and two at Hanoi's Noi Bai International airport.
This story has been edited to correct the year for Vietjet's first flight.