Vietnam low-cost carrier Vietjet Air swung to an operating loss of D192 trillion ($8 million) in the first six months of 2022, compared with an operating profit of D157 trillion a year earlier.
According to its Vietnamese language financial results, the company posted consolidated revenue of D15.9 trillion, more than double from the first half a year earlier.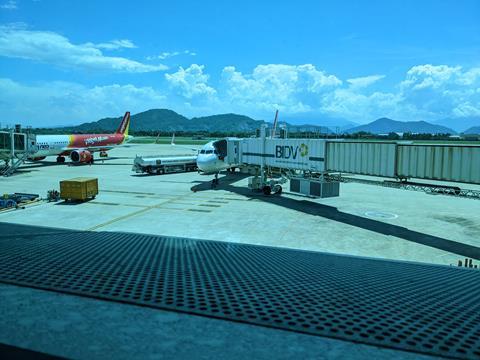 The carrier's after tax profit was D145 trillion, 18.8% higher than a year earlier.
Costs also rose sharply from a year earlier, rising 40% to D14.6 trillion.
In a results presentation, Vietjet revealed that it had 43% of Vietnam's domestic market share by capacity in the first half, compared with 35% for Vietnam Airlines and 16% for Bamboo Airways.
Amid Vietnam's recovery from the pandemic, the carrier's aircraft utilisation reached 11.8 block hours per aircraft in the first half, compared with 11.3h in the first half of 2019.
As of 30 June, the carrier's fleet stood at 77 aircraft comprising 18 Airbus A320s, 38 A321s, 19 A321neos, and two A330s.
Cash and cash equivalents as of 30 Juned stood at $132 million, up from $81 million at the end of 2021.