Vietnam has abruptly reversed a decision to suspend inbound international flights to its main gateways of Ho Chi Minh City and Hanoi, which were supposed to be in place for at least this week.
In a Vietnamese-language directive issued today, the Civil Aviation Authority of Vietnam (CAAV) states that "international flights transporting people entering Vietnam through the border gates of Noi Bai and Tan Son Nhat international airports will continue to operate".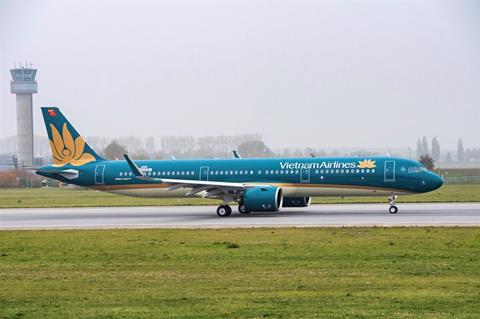 No reason was provided while CAAV maintains that the process of reviewing and approving flight permits remains the same as before.
CAAV states that today's directive replaces its previous 31 May notice, which barred international flights from landing at Hanoi's Noi Bai International airport from 1 to 7 June, while extending a similar directive on Ho Chi Minh City's Tan Son Nhat airport, by 10 days to 14 June.
Previously, CAAV issued a 27 May notice to suspend international flights into Ho Chi Minh City from 27 May to 4 June.
Vietnam is currently grappling with a surge in Covid-19 cases, widely described as its worst so far. The local health ministry on 29 May raised an alert that it detected a new Covid-19 variant.