Vietnam will resume commercial passenger operations on six international routes this month, after suspending international flights from 23 March.
These are to Tokyo, Japan; Seoul, South Korea; Guangzhou, China; Vientiane, Laos; Taipei, Taiwan; and Phnom Penh, Cambodia.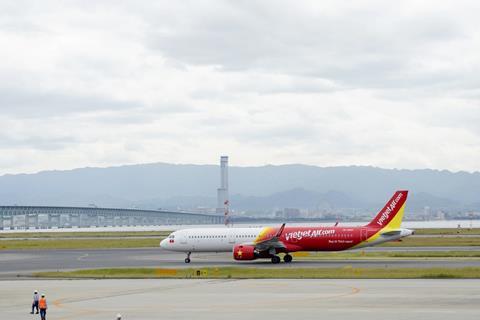 It appears to be for two-way travel, according to a diagram by the Airports Corporation of Vietnam in a 17 September statement. There will be no more than two flights per week for each destination.
The flights are only open to Vietnamese nationals and to foreigners on official and business trips, as well as skilled workers, investors and international students, among others.
Passengers will need to submit documentation to show that they have tested negative for Covid-19 prior to boarding.
VietJet Air announced on 17 September that it plans to resume regular service to Japan, South Korea and Taiwan, starting 29 September.
Vietnam Airlines has also been planning several one-way flights to Japan and intends to seek approval for return flights. It is also working on resuming flights to South Korea, mainland China, Laos, and Cambodia.