Vietnam's central bank is proposing to offer D4 trillion ($174 million) of loans to help the national flag carrier as it struggles amid the Covid-19 pandemic.
The funds will be provided to Vietnam Airlines through credit institutions and refinanced by the central bank, which will not charge interest on the refinancing, according to 8 March circulars published on its website.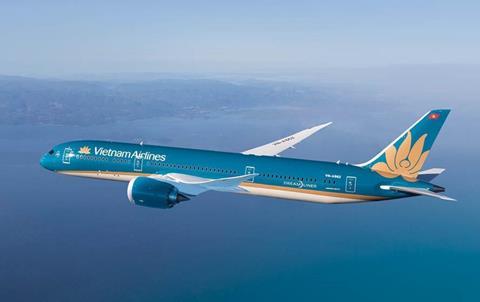 "We are getting opinions from [people concerned] before having [the] final document," the State Bank of Vietnam tells Cirium, adding it will share more detailed information later.
Cirium has contacted Vietnam Airlines for comment.
At the start of this year, the airline said it was planning issue D8 trillion-worth of ordinary shares for sale to existing shareholders in order to supplement working capital and pay down debt.
Vietnam Airlines is 86.2% owned by the government, 8.77% by ANA Holdings and 5.04% by other shareholders, according to its 2019 annual report.
Vietnam has confirmed 2,526 cases of Covid-19 and has had 35 related deaths, according to World Health Organization data extracted on 11 March.