Vietnam's Vietravel Airlines aims to stand up a new cargo airline in response to the country's increasing importance as a manufacturing location, with supply chains shifting away from Mainland China.
The carrier will be called VUAir Cargo, and sees Vietravel cooperating with Asean Cargo Gateway (ACG), says Vietravel Airlines.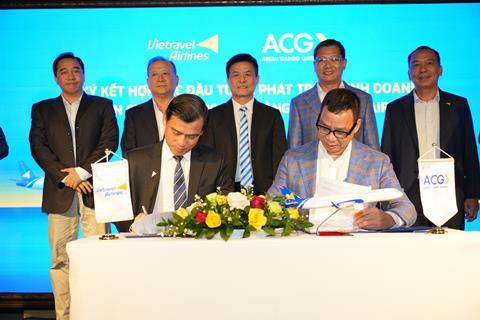 Vietravel will holding 51% of the new cargo carrier and ACG 49%.
Vietravel director general Vu Duc Bien notes that the region's air cargo market has significant potential, and that supply chain constraints have become a concern. He also indicates that some production is likely to move out of China to regions such as Southeast Asia.
In its first year of operation, VUAir Cargo will operate 2-4 Boeing 737-800Fs, says Vietravel. This will grow to eight aircraft in the second year of operation. The aircraft will transport goods between factories in Vietnam, China, Malaysia, and Indonesia.
Vietravel did not provide a start date for cargo services.
Meanwhile, Vietnam's IPP Air Cargo is preparing for launch, with Boeing 737-800BCF conversions being undertaken by GAMECO, with a third and fourth aircraft to follow.
In June 2021, Vietnam luxury group Imex Pan Pacific Group announced that would invest D2.4 trillion ($102 million) to set up IPP Air Cargo.
Longer term, IPP has expressed ambitions to add four Airbus A330-300Fs and six Boeing 777Fs.