Virgin Australia has announced six appointments to its 10-member executive leadership team, under new chief executive Jayne Hrdlicka.
"Several of the new appointments replace contractors or fill vacant positions," the company states.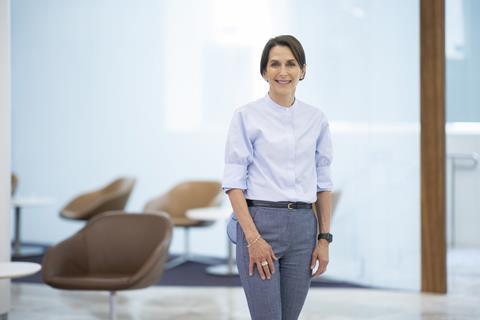 Five of the six are new additions to the airline group and will join "over the next several months", from either the fast-moving consumer goods sector or other airline groups.
Lisa Burquest will take the role of chief people officer on 1 February, joining from The a2 Milk Company where she was chief people, safety and sustainability officer. Between 2013 and 2018, she was executive manager of human resources at Qantas and executive manager of people and communications at Jetstar.
David Marr, who has been chief operating officer of Woolworths Group since August 2019, will join as chief financial officer in February. He will replace outgoing CFO Keith Neate, who will leave at the end of March after 10 years with the carrier across two stints.
Moksha Watts, vice president corporate affairs and sustainability at The Arnott's Group, will assume the position of chief corporate affairs officer from 1 March. She has held positions at Etihad Airways, Jetstar Airways and Qantas, Virgin Australia states.
Alistair Hartley, who has been with IAG in the UK for more than five years, most recently as director of strategy, will join Virgin Australia as chief transformation officer. He has held positions at Virgin Atlantic Airways and Jetstar Airways.
Nick Rohrlach, Jetstar Japan's co-chief executive and executive director since September 2017, will join as Velocity's chief executive.
Susan Schneider, Virgin Australia's general manager legal and compliance, has been promoted to chief legal and risk officer. She replaces Dayna Field, whom the carrier states has decided to leave the organisation after more than 13 years.
Besides chief executive Hrdlicka, the other members of the executive leadership team are Stuart Aggs, chief operations officer; Paul Jones, chief customer and digital officer; and John MacLeod, chief commercial officer, whom the carrier indicates is retiring and will remain in his role until a replacement is found.
Paul Jones' appointment was announced in December. He has been with Qantas since 2011 and has been in a range of roles across commercial, operational and customer teams before becoming chief operating officer in September, according to Virgin Australia.
Other changes to the team include the recent resignation of chief information officer Cameron Stone, "to pursue another opportunity".
Hrdlicka's appointment as chief executive was announced in October and she replaces Paul Scurrah. She was last chief executive of The a2 Milk Company, having stepped down in December 2019.
Hrdlicka states that each new member has deep experience in aviation or consumer-focused businesses, deeply understands Virgin Australia's market and knows its customers.
"Virgin Australia has signalled a return to its mid-market heartland, targeting value-conscious corporate travellers, small-and-medium businesses, premium leisure travellers, and holidaymakers who are after a great value airfare and better service."
She adds: "Today's announcement underscores our commitment to be Australia's most loved and best value airline for business and leisure travellers, and to build a strong company that will endure for the long term."