Air New Zealand has been awarded another year of government financial support for operating cargo flights through end-March 2023.
Under the Maintaining International Air Connectivity (MIAC) scheme, Air New Zealand expects to add around NZ$180 million ($124 million) to its cargo revenue. This compares to the NZ$182 million of revenue added under the scheme during the July-December period in 2021.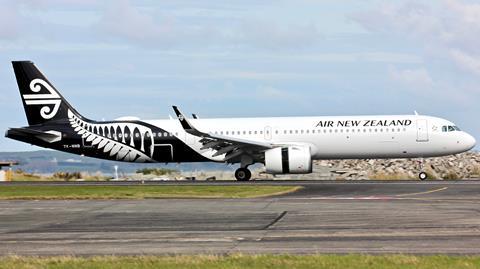 The MIAC scheme sees the New Zealand government provide financial support to airlines awarded cargo flights, " to support maintaining critical air connectivity and provide a base schedule for the rebuilding of international passenger services".
It "has helped keep New Zealand connected to its global trade partners and allow for essential international travel to continue while international borders remain effectively closed", adds the carrier.
As New Zealand gradually reopens its border across this year, the level of financial support for operating cargo flights is expected to "reduce over time, to reflect an expected recovery of international passenger demand over the period".
Air New Zealand has been awarded up to 60 weekly cargo flights to cities including Los Angeles, Vancouver, Shanghai, as well as Hong Kong.