Alaska Airlines has launched a flight subscription service which will allow members up to 24 flights per year across three states in the western USA for a flat rate.
The Seattle-based carrier's programme, called "Flight Pass", is limited to trips between 13 destinations in California and flights from those California destinations to Reno, Las Vegas and Phoenix.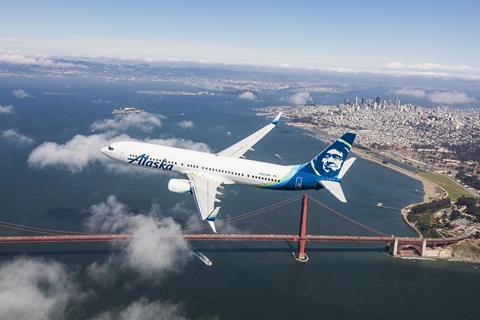 "Flight Pass builds on our mission to offer travellers the most west coast destinations at the best value," says Alex Corey, managing director of business development and products for Alaska Airlines, on 16 February.
Subscribers can buy into one of two plans, one for travellers searching for value, and the other that offers the most flexibility, Alaska says.
The best value, basic "Flight Pass" plan begins at $49 per month for a membership commitment of one year, and allows holders to book 14-90 days in advance of their travel date. The more flexible plan, called "Flight Pass Pro", costs at least $199 per month, and permits same-day up to 90-day advance booking.
Members create an account and receive credits from the airline to spend on their choice of 6, 12, or 24 roundtrip flights per year. While the flight fare is nominal - Alaska says most fares cost $0.01, except for those that may require "an additional premium access fare" - members will also pay $14.60 in taxes and extra fees on each fare, in addition to the plan's subscription cost.
"This new way to fly allows travellers to lock in main cabin deals for a full year and rewards subscribers with lower than average fares on eligible flights," Alaska says.