Bombardier is to open its sixth service centre outside the USA, breaking ground this week on a 9,300sq m (100,000sq ft) site at Abu Dhabi International airport.
The facility, due to open in 2025, will be the Canadian airframer's first company-owned location in the Middle East, although it had a sales and maintenance partnership in Dubai with Jet Aviation before that company's 2008 acquisition by General Dynamics, parent of rival Gulfstream.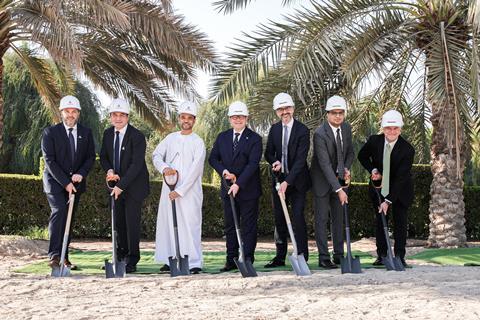 The announcement comes at the end of a frenetic year for Bombardier in terms of investment in its service network, as it targets half the annual aftermarket revenue from Bombardier jets, worth $2 billion, by 2025. It estimates its current share as 40%.
The manufacturer has significantly expanded its presence at Singapore and London Biggin Hill, replaced its Florida facility with a new centre in Miami, and established its first Australian location, in Melbourne.
The Abu Dhabi hangar will be large enough for four Global 7500 aircraft.
Interestingly, Bombardier has chosen Abu Dhabi's international gateway, rather than close neighbour Dubai's Al Maktoum, where ExecuJet MRO Services, owned by direct competitor Dassault Aviation, has just opened a service hangar.
Bombardier president and chief executive Eric Martel describes the United Arab Emirates capital as "a dynamic financial hub for business and commerce", and says the new site will cater for a Middle East market of more than 150 Global, Challenger and out-of-production Learjet types, as well as those visiting the region.