By the end of 2021 Bombardier will stop producing Learjets, a brand launched in the early 1960s by Bill Lear that quickly became synonymous with luxury travel for stars and business moguls.
Learjet had hung on in recent years despite relatively few product updates, the failure of the Learjet 85 programme and heightened competition in the light-jet segment.
"Bombardier… will end production of Learjet aircraft later this year, allowing the company to focus on its more-profitable Challenger and Global aircraft families and accelerate the expansion of its customer services business," Bombardier said on 11 February.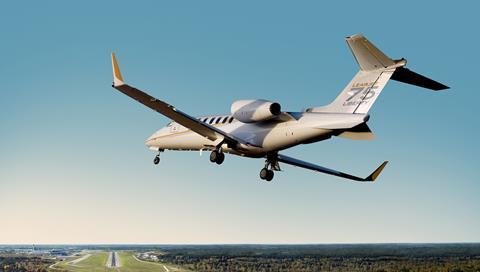 Production will end in the fourth quarter. Bombardier chief executive Eric Martel says the decision follows a review of how the company can best deploy its financial resources.
"I want to make sure the organisation is very focused. We have elected to… be a strong competitor on the Challenger and Global platforms," he says.
"The product has a lot of competition," Martel adds of Learjet. "This is not the market segment that brings profitability right now."
Lerjets are assembled at a facility in Wichita, Kansas, which the airframer intends to retain.
"Bombardier's Wichita facility will continue to serve as the company's primary flight-test centre and be a key part of its global services network," Bombardier says.
At Wichita, Bombardier will also support "specialised aircraft" – a category that includes variants customised to perform missions such as reconnaissance, firefighting and medical evacuations.
Wichita will "play a leading role in future special-mission modification contracts", Bombardier says.
The company will continue servicing the in-service fleet of Learjets.
Also today, Bombardier says it is launching a new Learjet 40/45 "re-manufacturing programme". Through that effort, the airframer will sell a package of upgrades that include new avionics, updated in-flight connectivity, cabin improvements and engine "enhancements and improved aircraft maintenance costs".
Learjet has produced more than 3,000 aircraft since Lear started the company in the early 1960s. The first model – the six-passenger Learjet 23 – made its first flight on 7 October 1963.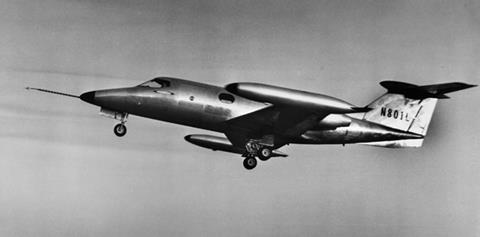 Over decades, Learjet expanded its line up to include popular six- and eight-passenger models like Learjet 24s, 25s, 31s and 35s.
Bombardier acquired the Learjet Corporation in 1990 and expanded the line to include models like Learjet 40s, 45s and 60s, as well as the modern Learjet 70/75 pairing, which entered service last decade.
But Bombardier stumbled with the Learjet 85, a composite-skinned model that the company cancelled in 2015 following a series of delays and production problems.
Meanwhile, Bombardier increasingly focused its attention on its larger business jets, including its Challenger and Global line ups.
Only the Learjet 75 remains in production. Bombardier refreshed that model in 2019 when it launched a discounted variant called the Learjet 75 Liberty.
The Liberty, entering service in 2020, was positioned by Bombardier as a competitive response to types like Cessna's Citation CJ3+ and Embraer's Phenom 300E.
Bombardier has been divesting business in recent years as it seeks to pay down its debts. It has sold its CRJ regional jet and Dash 8 turboprop programmes, plus an aerostructures operation. Most recently, it completed the sale of its rail business to Alstom, leaving the company solely as a manufacturer of business jets.