At EBACE in Geneva in May, flight support and FBO brand Jetex had a ball – several dozen of them in fact. The Dubai-based company's soccer-themed stand, complete with footballs and an in-house "team" in Jetex-orange kits, was arguably the most eye-catching of the event.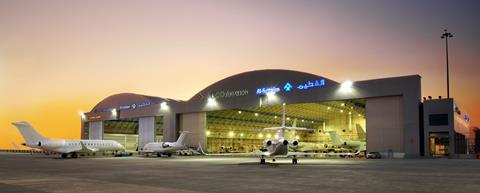 Jetex – which is also exhibiting at NBAA – was promoting its services for the FIFA World Cup, which kicks off in Qatar on 20 November. The company will be keen to continue that message here at the show. The month-long tournament will generate hundreds of business aviation flights, as high-end fans and delegations jet in to watch their national teams.
Although it does not have a facility in Doha, Jetex believes many of the 1.5 million supporters expected to attend the World Cup will choose to stay in Dubai or Abu Dhabi because of the availability of hotels, and those who can afford it will charter private jets to get to the games.
In addition, a lack of parking slots at Qatar's Hamad International means operators will also base their aircraft in Dubai and neighbouring states, and fly passengers in and out of Qatar for matches, suggests Jetex founder and chief executive Adel Mardini.
Other Gulf-based operators are anticipating a surge in activity from the year's biggest sporting extravaganza. They include Jetex's Dubai neighbour, DC Aviation Al-Futtaim, which operates a maintenance hangar and FBO at the city's Al Maktoum International airport.
DCAF is marketing round-trip charter flights from Dubai to Doha, targeting families and groups of friends, as well as corporates keen to entertain clients.
"It's for those who want to travel at their convenience, and not when the scheduled airline tells you," says managing director Holger Ostheimer. Despite several daily commercial flights between the two Gulf cities, many will want to avoid crowded airports and make their own "bespoke travel arrangements", he believes.
The World Cup, he maintains, is "a huge opportunity for the entire industry", especially in the wider region. This is largely because Qatar does not have the hotel accommodation, or perhaps the social attractions, to cater for so many fans, and because the likes of Dubai, Bahrain and Abu Dhabi are only an hour's flight time away. In addition, Doha airport will have strict limits on business aircraft parking overnight.
In Sharjah, Dubai's next-door emirate, Gama Aviation is offering seven days' free parking at its FBO to operators and owners during the World Cup – although on a first-come basis.
"Operators are actively looking for solutions and locations to base their aircraft during the tournament," says Tom Murphy, the company's head of FBOs. Sharjah has the advantage of being quieter than its neighbour's two airports, but passengers can be in downtown Dubai in less than 30 minutes by taxi.
The World Cup – the clue is in the name – will attract fans from every corner of the globe. According to governing body FIFA, the countries with the most ticket requests are Argentina, Brazil, England, France, Mexico, Saudi Arabia and the USA.
Qatar is the smallest country to have hosted the tournament, which takes place every four years. That comes with challenges – lack of accommodation and pressure on the sole international airport being the prime ones, as already noted. However, one advantage is that the eight stadia hosting the games are all close to one another – the furthest from the centre of Doha is just 46km.
This is in marked contrast to previous tournaments where uncertainties over where a team would be playing meant fans could often not book flights and accommodation until the last minute, says brokerage Chapman Freeborn. In 2002, for instance, when Japan and South Korea jointly hosted, one country's match could end up being in Sapporo or Seoul, a six-hour flight away. There was a similar situation in 2014 in Brazil.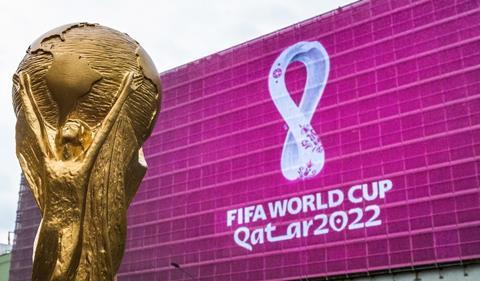 However, even with all the matches in Qatar taking place within an hour's drive of each other, there are still factors to bear in mind when chartering a business jet to this year's World Cup, suggests Rita Domkute, chief executive of Lithuanian private jet operator KlasJet. She says the longer supporters take to book flights the further away from Qatar their aircraft is likely to have to park, raising the cost of the charter.
She also points to instances at the World Cup in South Africa in 2010 where confusion about availability of parking at King Shaka International airport in Durban led to aircraft having to divert hours before one of the semi-finals, meaning passengers missed the game. Supporters looking to charter should confirm travel arrangements as early as possible to secure airport slots, she advises.