A Bombardier Challenger 605 business jet has crashed on approach to Truckee-Tahoe airport in northern California.
According to local media news reports on 26 July, the twin turbo jet went down into a heavily wooded area near the airport, sparking a small fire. Truckee police say that no structures or persons on the ground were harmed in the crash.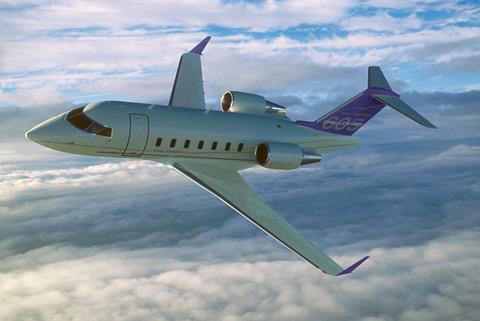 The FAA says that it and the National Transportation Safety Board (NTSB) are investigating the accident.
"A Bombardier CL 600 jet crashed while the pilot was attempting to land at Truckee-Tahoe Airport in Truckee, California, around 1:18pm local time Monday," the FAA says. "We do not know how many people were aboard."
Truckee police confirm on its website that the aircraft was a Challenger 605, a super mid-size jet which seats up to 12 passengers. The type was certified in 2006 and has a range of about 4,000nm (7,200km). The aircraft is powered by two General Electric CF34-3 engines.
Flight tracking website FlightAware.com shows that the only aircraft of that type that was due to arrive in Truckee this afternoon came from Coeur d'Alene (Idaho), and carried the tail number N605TR. Cirium fleets data shows that airframe is owned by Tarco Aircraft Funding LLC and entered service in late 2007.
There are 156 of the type currently in service in North America, Cirium data says.
Truckee airport, which serves the Lake Tahoe recreational area on the California-Nevada border, is a popular destination for private jets. After the crash, the field was closed to air traffic and will reopen on 27 July.