European regulators have approved the Cessna Citation Longitude, clearing the way for deliveries of the super-midsize business jet to start in the region.
The validation of the Honeywell HTF7700L-powered twinjet by the European Union Aviation Safety Agency (EASA) follows US certification, which was achieved in September 2019.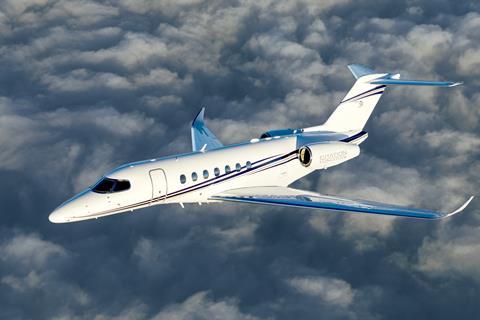 However, customers in the UK will have to wait a little longer for delivery thanks to the country's departure from the EU and EASA.
While the US Federal Aviation Administration and UK Civil Aviation Authority have agreed a process to continue certification projects that were already in progress prior to Brexit on 31 December 2020 – in this case, completing an administrative validation taking into account EASA's work – there is no information on a likely date for that to occur.
Featuring a 3,500nm (6,480km) range, and a passenger cabin that can accommodate 12 people, the Longitude is the largest jet in the Cessna Citation line-up.