Embraer has completed the first conversion in Europe – the programme's 12th overall - of a Legacy 450 business jet to a Praetor 500 at its Paris Le Bourget facility.
During the modification process, changes were made to the fuel tanks and fueling system, and the wing ribs reinforced to hold additional weight. Changes to the avionics were also required as a result. In addition, swept winglets were installed on the twinjet.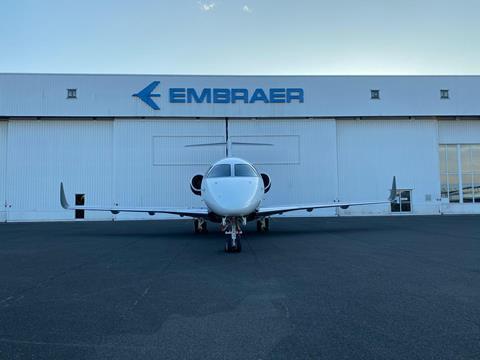 Upgrading to the Praetor configuration increases the aircraft's range to 3,340nm (6,190km) from 2,900nm previously.
Conversion of Legacy 450s can be performed at four Embraer-owned service locations: Le Bouget; Windsor Locks, Connecticut; Fort Lauderdale, Florida; and Sorocaba, Brazil.