Gulfstream has unveiled two new business jets, the long-range G800 and the smaller G400.
Gulfstream president Mark Burns introduced the two new aircraft during an event livestreamed on YouTube from the company's headquarters in Savannah, Georgia.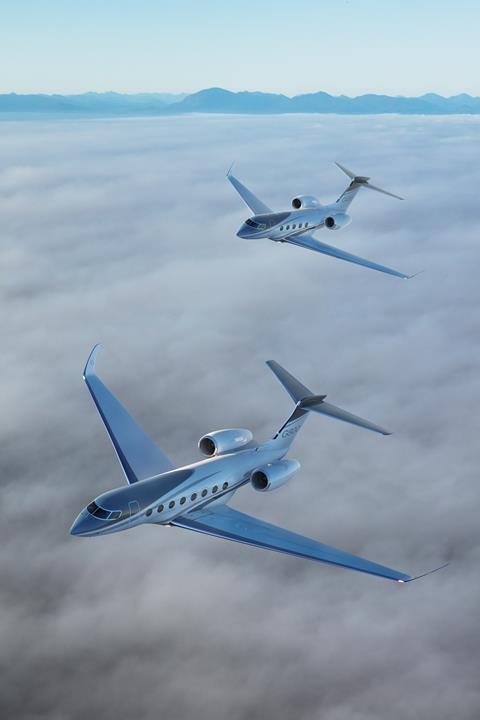 In front of a live audience, the company rolled out the first test aircraft of the new G800. The type can seat up to 19 passengers in three or four living areas, and is powered by two Rolls-Royce Pearl 700 engines.
Maximum range for the G800 is 8,000nm (14,800km) at Mach 0.85 or 7,000nm at Mach 0.90.
"As you can see from the airplane before you, the G800 has already achieved a very high level of maturity and benefits greatly from our investment in manufacturing and design of the G700," says Burns.
"Manufacturing of the test fleet is well underway. The team has already begun instrumentation and calibration of this first test airplane clearing the way to begin flying."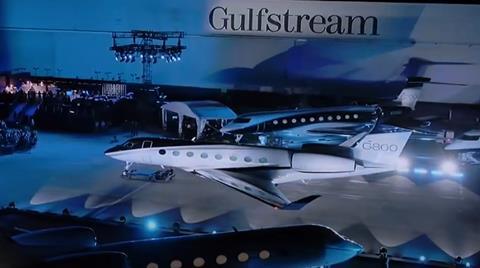 Gulfstream says that customer deliveries for the G800 will start sometime in 2023. This should go some way to countering the Dassault 10X, which will enter service at the end of 2025 with a 7,500nm maximum range.
Burns also launched the G400, appearing in front of a 3D digital rendering of the new type. Gulfstream anticipates deliveries to commence in 2025.
Powered by two Pratt & Whitney PW812GA engines, the G400 will have a maximum range of 4,200nm at its top speed of Mach 0.85.
Three floorplans will be offered with options to seat nine, 11, or 12 passengers. In the Gulfstream portfolio, the G400 will sit above the G280, which is produced in partnership with Israel Aerospace Industries, and below the G500.
Both aircraft feature the company's Symmetry flightdeck, which includes linked active control sidesticks – which Gulfstream claims is an industry first. In addition, both cockpits feature 10 touch-screen displays.
The G800 also includes Gulfstream's new Combined Vision System, which improves situational awareness and improves airport access globally.