Italy's Vigili del Fuoco, the country's national fire and rescue service, has given a minor boost to Piaggio's depleted orderbook with a commitment for a single P180 Avanti Evo that will be delivered next summer.
It follows an order last month for an Evo from Clearwater, Florida-based Mid-South Services. That example is due for delivery in the first half of 2021.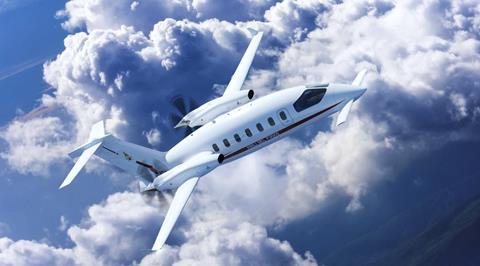 Piaggio, based in Villanova D'Albenga near Genoa, has been under the control of a government-appointed administrator since 2018 after former sole shareholder Mubadala of Abu Dhabi withdrew its backing.
The fire brigade's new aircraft will replace an older P180 and will be configured for search and rescue missions, with a larger passenger door and space for a stretcher.
Together with a service package, Piaggio puts the total worth of the order at €9 million ($10.6 million).
Piaggio has taken 15 orders since the beginning of its administration period, and has 13 aircraft in its backlog, including nine for the Italian armed forces.
In July, administrator Vincenzo Nicastro said he had narrowed to 11 the number of companies expressing an interest in buying Piaggio, which also has an engine maintenance and component manufacturing division, and was confident of finalising a sale in the first half of 2021.