New York Investment company KKR, which holds a substantial aviation portfolio, has agreed to purchase US fixed-base operator Atlantic Aviation from Macquarie Infrastructure for $4.48 billion in cash and debt.
The companies expect the sale, which requires regulatory and shareholder approval, to close in the fourth quarter of 2021, they say on 7 June.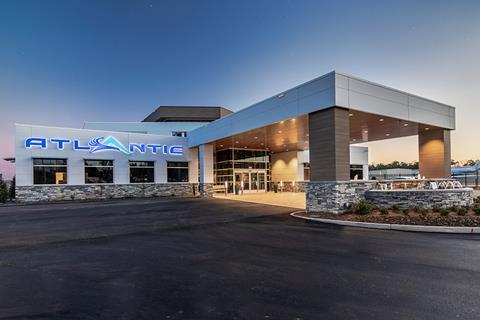 The move is part of an effort by Macquarie, also based in New York, to divest its two operating entities: Plano, Texas-based Atlantic and energy company MIC Hawaii.
KKR has been expanding its aviation portfolio, having in 2018 established Dublin-based Altitude Aircraft Leasing.
Macquarie Infrastructure, which is not affiliated with aircraft lessor Macquarie AirFinance, expects to receive $3.3 billion in cash proceeds from the Atlantic sale.
Atlantic has facilities at 69 US airports, where it provides maintenance, fuel, and other support services to the general- and business-aviation sectors.
"We are proud of the robust growth Atlantic Aviation has achieved under our ownership which resulted in strong interest from prospective buyers during the sale process," say Macquarie chief executive Christopher Frost.
Atlantic's finances suffered amid the pandemic, which "significantly reduced demand for Atlantic Aviation's products and services", according to Macquarie financial documents.
In 2020, Atlantic brought in $667 million in revenue, 31% less than in 2019. It turned a profit in 2020 of $28 million, down 59% from $69 million in 2019, documents show.
Fuel historically accounts for about 60% of Atlantic's sales, with another 15-20% coming from hangar rentals, according to Macquarie. Atlantic's customers include corporate flight departments, charter companies, managers of fractional aircraft ownership operations and other owners and operators of general aviation aircraft.
Atlantic responded to the pandemic by slashing costs and cutting staff – it had some 1,760 employees at the end of 2020, down 12% from about 2,000 one year earlier. Those efforts saved Atlantic $22 million in 2020. It finished last year $1 billion in long-term debt.
Atlantic was founded in the 1930s by a member of the industrialist US Du Pont family. Macquarie acquired the business in 2004.