The National Business Aviation Association (NBAA) has cancelled its annual business aviation convention and exhibition (NBAA-BACE), due to take place in Orlando later this year, due to ongoing coronavirus concerns and travel restrictions.
"The cancellation is based on clear guidance from public health officials at all levels of government addressing the unique, complex Covid-19 related challenges associated with large indoor venues," the association wrote on 1 July.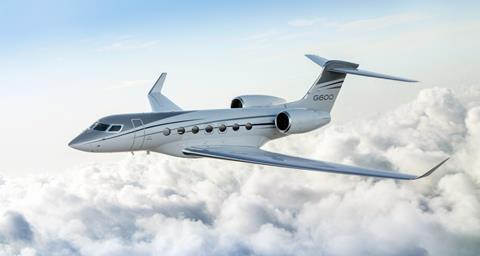 "In addition, numerous states, including Florida, have onerous travel restrictions in place, and flights to and from many international countries are banned. These restrictions make it not only difficult, but in many cases impossible, for individuals and companies to participate in the world's largest business aviation event," NBAA says.
The convention was set to take place from 6-8 October. It is the premier global show featuring business jets.
The European version of the show, EBACE, which was set to take place in Geneva, Switzerland at the end of May, was also cancelled as a consequence of the coronavirus situation and local restrictions on holding large-scale events.
NBAA says that it will now begin to plan next year's show, due to take place in Las Vegas, Nevada on 12-14 October 2021.