Five bidders have been asked to submit formal offers for Piaggio Aerospace. It comes a year after the state-appointed commissioner who has run the ailing Italian airframer since 2018 invited applications of interest.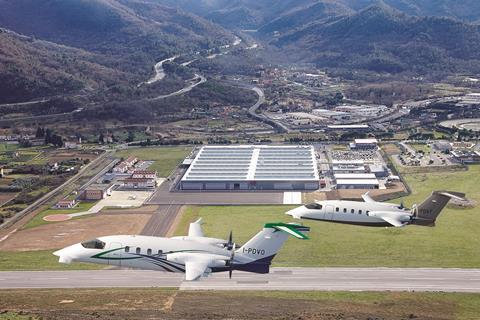 The unnamed companies, from three continents, will formally submit offers for the two entities operating under the Piaggio Aerospace brand by 5 March.
Vincenzo Nicastro says all five have agreed to take over Piaggio as a going concern. "Having five bidders on the shortlist is a very positive result," he says, given that Covid-19 travel restrictions have made it difficult for suitors to spend time in the business.
He says that any offers will be non-binding, to allow him to negotiate with "those who will submit the best proposal in terms of the industrial plan, guarantees for the future, and purchase price".
He expects to have "an irrevocable and binding offer" within a month.
Piaggio, based in Villanova D'Albenga near Genoa, has had a chequered recent history. Previous sole shareholder Mubadala of Abu Dhabi pulled out after an unsuccessful attempt to diversify from business aviation, with the development of an unmanned surveillance version of the P.180 Avanti twin-pusher turboprop called the HammerHead. Indian conglomerate Tata and the Ferrari family have also invested in the company.
Piaggio has a successful maintenance, repair and overhaul business and builds engine components, but it remains a single product company, and the Avanti, though updated twice, is a 1980s-designed platform.
Since it went into administration, a package of orders and commitments from the Italian government worth $980 million has provided a lifeline.