Vista Global, parent of charter operators VistaJet and XOJET, reports a "record-breaking" 2021 as customers flocked to private jets in response to coronavirus fears.
The Dubai-headquartered company says on 25 January that subscription solutions and services sales rose 59% in 2021, and that its flight hours jumped 64%. Vista's flight hours in 2021 were 57% greater than pre-pandemic figures.
"2021 has been an incredibly strong year for Vista and we have delivered all-time record-breaking figures as a result of the huge demand for our subscription, membership and on-demand offerings," says VistaJet founder and chairman Thomas Flohr.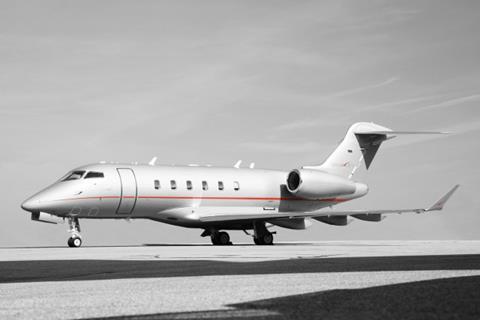 "We are seeing contract sizes grow significantly across both VistaJet and XO and we are working around the clock to ensure we have necessary infrastructure and capabilities in place to ensure the complete flexibility and diversification of our services in the most sustainable way," he adds.
The company says it added more than 30 aircraft during 2021, and now operates more than 200 aircraft.
VistaJet was launch customer of the large-cabin Bombardier Global 7500 aircraft. The company says it plans to add more of the type to its fleet in 2022. Upgrades of its Global and Challenger aircraft fleet are expected to be complete by the end of 2022, the company adds.
Vista "remains confident" it will be first in the industry to achieve carbon neutrality by 2025, a significantly faster timeframe than most of the aviation industry has targeted. The group has offered customers the option of travelling with sustainable aviation fuel (SAF) in place of regular Jet-A, with blends varying from 10% to 100%, since 2020.