Rolls-Royce has delivered its 100th Pearl 15 to Bombardier. The engine powers the Global 5500 and Global 6500, which, along with the Pearl 15, were unveiled in May 2018 as successors to the R-R BR710 A2-20-powered Global 5000 and Global 6000.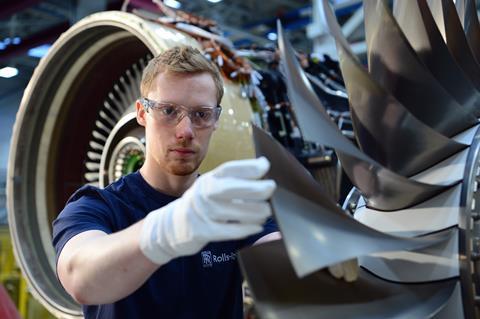 The Pearl 15 is the first member of a family of business jet engines developed by R-R's unit in Dahlewitz, Germany. Variants will also power the in-development Gulfstream G700 and Dassault Falcon 10X, giving the UK propulsion specialist a dominant position in the largest-cabin, longest-range segment – although the bigger Global 7500 uses rival GE Aviation's Passport engine.
R-R's Dahlewitz site, which also assembles the BR710 and BR725, has delivered more than 1,800 engines to Bombardier since 1995.