Textron Aviation has announced another round of job cuts, bringing the total number of layoffs at the US airframer to nearly 1,100.
"As Textron Aviation continues to adjust to the evolving global economic uncertainty and existing market conditions, the company has announced workforce reductions and additional periodic furloughs in some functional areas throughout the remainder of 2020," the Wichita-headquartered company says on 14 July.
"Today, workforce reductions affect approximately 800 employees, the majority of whom are located at our Wichita, Kansas facilities."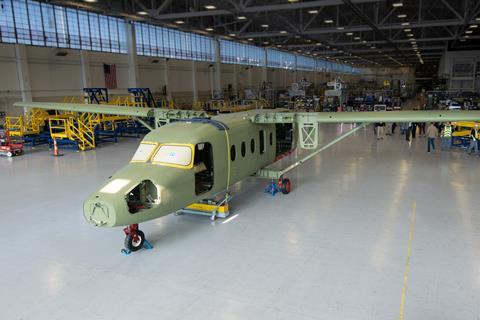 Textron Aviation, which produces Cessna and Beechcraft aircraft, had pre-pandemic workforce of about 12,500 staff, with about 10,000 of those in the Wichita area. Wichita, Kansas is also the home to Boeing supplier Spirit AeroSystems.
In June, Textron Aviation parent company Textron said it was eliminating 1,950 jobs as part of a restructuring programme made necessary by the effects of the global coronavirus pandemic. The restructuring project impacted primarily the TRU Simulation + Training business within Textron Systems, as well as the Textron Aviation and Textron industrial segments. The cuts represent 6% of the firm's total workforce.
Of those 1,950, about 250 salaried employees at Textron Aviation were affected.
Textron also owns helicopter manufacturer Bell, but did not indicate that subsidiary would suffer job losses.
Just a few weeks earlier, Textron Aviation had launched the flight-test campaign for its new twin-engine turboprop Cessna SkyCourier.