Textron Aviation has updated the Cessna CJ4's cabin to create a new variant of the light-twin business jet called the CJ4 Gen2.
The updates, which the Wichita-based airframer revealed on 9 February, come 11 years after the CJ4's 2010 service entry.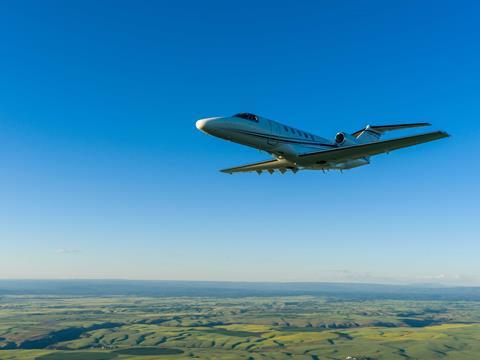 Changes to the baseline CJ4 include seating and lighting updates, an upgraded cabin management system, a new vanity unit, lavatory and galley changes, and tweaks to the jet's boarding stairs, Textron says.
The company is now taking orders for CJ4 Gen2s, "with deliveries beginning immediately".
Textron says it has given the CJ4 Gen2's galley "improved storage" and several options, including stone counter tops, a "high-power outlet" and a "pull-out surface" that can accommodate a coffee maker.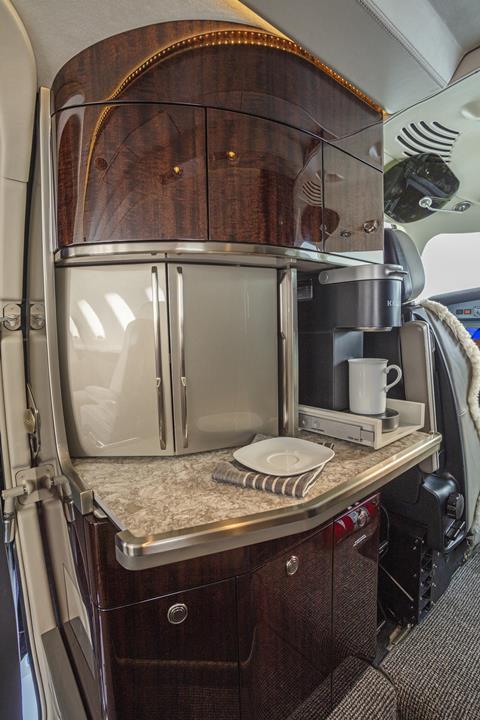 The variant comes with a lavatory option Textron calls "CoolView lavatory skylights", and customers can chose newly designed lavatory sink and vanity options.
The CJ4 Gen2's cabin management system includes a media server that allows for streaming of "pre-loaded audio and video", moving-map displays and access to satellite radio. "Passengers can also wirelessly control cabin lighting, window shades and temperature from their own mobile devices," Textron says. Every passenger seat now has electric-device charging ports.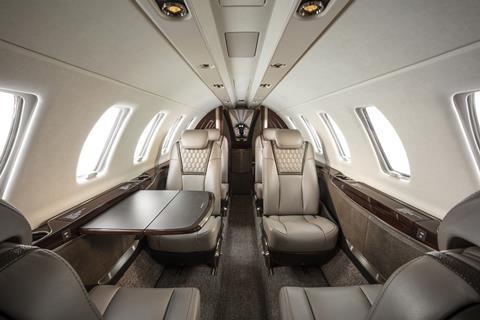 Customers can outfit CJ4 Gen2s with side-facing seating options that include a folding single seat, a fixed two-person couch or a folding two-person couch. The variant has "enhanced lighting in the pockets, on the side wall and floor, and in the cup holders".
The company also redesigned the jet's stairs and stair handrail, Textron adds.
Certificated in 2010, the Williams International FJ44-4A-powered CJ4 can carry 10 passengers and has 2,165nm (4,000km) range and a 451kt (835km/h) maximum cruise speed. Cessna delivered the 300th CJ4 in June 2019.