All-Bombardier charter operator VistaJet has ordered an additional 10 Challenger 350s for delivery through 2022, and taken delivery of its first two ultra-long-range Global 7500s.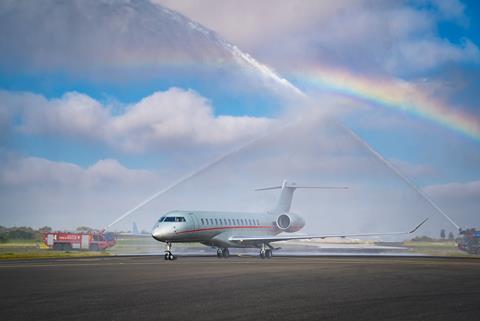 Bombardier had already announced the Challenger order, to an undisclosed customer, on 23 December, describing it as "one of the largest business jet orders of 2020".
The Malta-based company, which has a commitment for up to 12 Global 7500s, says the new aircraft will take its fleet to over 90.
VistaJet, which operates under both European and US certification, says the Challenger 350s will meet a "growing and urgent demand" from corporate clients in the super-midsize segment, which typically serves the domestic US market and short-haul international routes.
The company has said that despite – or often because of – Covid-19 travel restrictions, the appeal of private aviation has grown for executives that need to make essential trips, as they have been unable or unwilling to use commercial airlines.
In early March, VistaJet's parent, Vista Global, expanded its North American presence with the acquisition of brokerage Apollo Jets, which has a strong following among sports personalities and other celebrities.
In March, Bombardier announced the delivery of its 50th Global 7500.