Honeywell has acquired Ballard Unmanned System, a specialist in hydrogen fuel cells for unmanned aerial systems (UAS) and other aviation applications.
The acquisition includes Ballard's intellectual property, inventory, and equipment, says Honeywell. In addition, fuel-cell experts from Ballard will become Honeywell employees.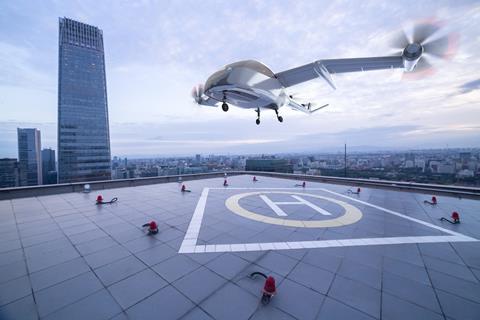 Honeywell did not provide the cost of acquiring privately-held Ballard.
"Adding Ballard Unmanned Systems to the Honeywell family is another example of our commitment to invest in the growing UAS segment," says Honeywell Aerospace chief executive Mike Madsen.
"We can now begin producing top-quality, scalable power systems for our UAS customers and eventually adapt these systems for other future aerospace, defense and adjacent segment applications."
Honeywell notes that fuel cells use hydrogen or another fuel to produce clean electricity. UAS using fuel cells will be able to fly longer distances and produce no greenhouse gas emissions, it says.
"Ballard Unmanned Systems' fuel cell power systems can run up to three times longer than batteries and are five times more reliable than small engines," says Honeywell.
Having acquired Ballard, Honeywell aims to create a family of fuel cell power systems for "a variety of UAS vehicles" and "broader aviation applications."
Honeywell's move is consistent with its decision in June to form a dedicated business unit focusing on UAS and urban air mobility.