In the run-up to the announcement of the recipients of the Decade of Airline Excellence Awards in early December, we are looking back into the FlightGlobal archives at the biggest airline stories from 2010-2019.
This time we focus on some of the most significant mergers and acquisitions stories from the period.
LATIN AMERICA
13 August 2010
LAN and TAM have unveiled plans to merge and create a new single parent company.
LAN and TAM are the two largest Latin American airline groups by revenue. In addition to its Chilean operations, LAN has passenger airline affiliates in Argentina, Chile, Ecuador and Peru as well as cargo airline affiliates in Brazil, Colombia, Mexico and the US. TAM has passenger airlines in Brazil and Paraguay as well as a Brazilian business aircraft operation that is one of the largest in Latin America.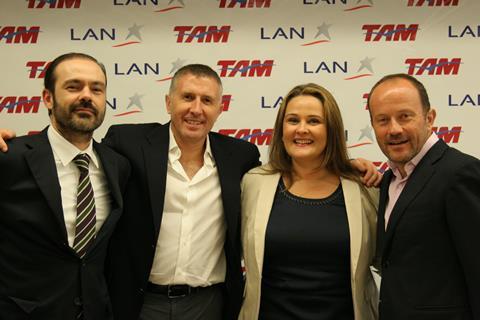 NORTH AMERICA
1 October 2010
United and Continental airlines have closed a merger deal as scheduled on 1 October, with both carriers becoming wholly owned subsidiaries of United Continental Holdings Inc.
The Chicago-based, merged company should generate net annual "synergies" of $1 billion to $1.2 billion by 2013, including up to $900 million extra a year from new revenue generated by fleet optimization and expanded service, the company says.
EUROPE
24 January 2011
A "third European airline force" made its debut with the formal launch of International Airlines Group, created through the merger of British Airways and Iberia.
"This creates for Europe a third major force in world aviation," says IAG chief executive Willie Walsh. "IAG's strategic ambition is to provide a platform that is attractive to other like-minded airlines to join us."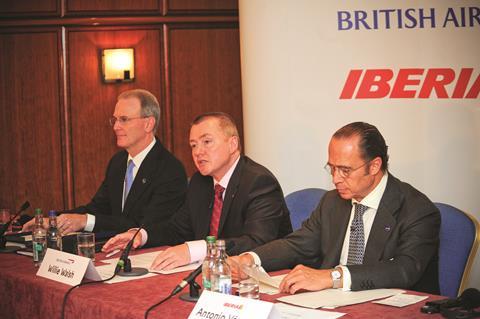 NORTH AMERICA
2 May 2011
Southwest Airlines today formally closed its acquisition of AirTran Airways, setting the stage for historical consolidation in the US low cost airline industry.
Southwest unveiled its intent to acquire its low-fare rival in September of 2010, and the US Justice Department formally approved the deal on 27 April.
NORTH AMERICA
9 December 2013
American Airlines and US Airways closed their merger today, nearly 10 tumultuous months since they announced their plan to create the world's largest carrier.
The creation of American Airlines Group is the last major step in consolidation among the US mainline carriers, which began with the merger of Delta Air Lines and Northwest Airlines in 2008. The deal leaves just four carriers – American, Delta, Southwest Airlines and United Airlines – carrying roughly 85% of all passenger traffic in the USA.
EUROPE
28 September 2016
Lufthansa Group intends to take full ownership of Brussels Airlines early in 2017.
Approval to exercise a call option to acquire 55% of the shares in Brussels Airlines' parent SN Airholding was today granted by Lufthansa's supervisory board, says the German airline group.
The Frankfurt-based Star Alliance member says it wants to reach agreements with SN Airholdings shareholders by year-end in order to conclude the acquisition at the beginning of 2017.
NORTH AMERICA
14 December 2016
Alaska Air Group has closed its acquisition of former competitor Virgin America, a move that comes one week after regulators approved the deal and continues a multi-year process of consolidation of US airlines.
Seattle-based Alaska, which has recently returned some of the industry's strongest financial results, will decide in early 2017 on whether it will retain the Virgin America brand in the merged carrier.
Alaska says the $4 billion deal will provide more options to its customers while enabling the consolidated company to better compete against already-merged behemoths American Airlines, Delta Air Lines and United Airlines.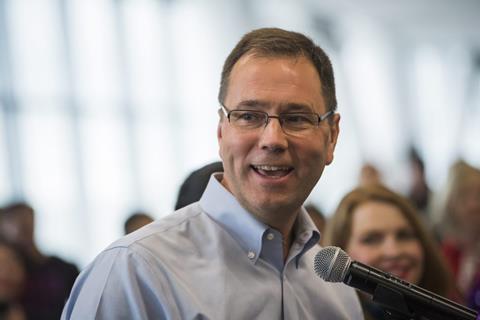 EUROPE
20 March 2018
Ryanair has agreed to acquire 75% of Laudamotion for €50 million ($62 million).
The budget carrier says it will initially buy 24.9% of the Austrian regional carrier and plans to increase the stake to 75% subject to EU competition approval.
Ryanair will provide another €50 million for "year one start-up and operating costs", along with "financial and management support", and will wet-lease six aircraft to Laudamotion to allow it to "complete an extensive 21 aircraft flying programme".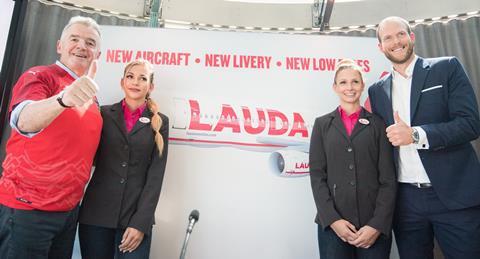 NORTH AMERICA
12 November 2018
US air cargo company Air Transport Services Group (ATSG) has closed its $845 million purchase of Omni Air International, a charter carrier that operates a fleet of Boeing widebodies.
With the deal, ATSG has taken on a new aircraft type in the 777 and also secured a number of 767s – an aircraft increasingly in high demand by cargo airlines.
"Omni Air's fleet… enhances ATSG's position as the world's largest source of dedicated 767 cargo aircraft to selected air-express and other operators," ATSG says.
The recipients of the Decade of Airline Excellence Awards will be announced in early December