Airbus has ended its long wait to confirm an export customer for the A400M Atlas, with Kazahkstan to acquire two of the tactical transports.
To be delivered from 2024, the turboprop-powered airlifters will enable the nation to "conduct military, civil and humanitarian missions", the European airframer says. Announced on 1 September, its contract also includes personnel training and maintenance support services.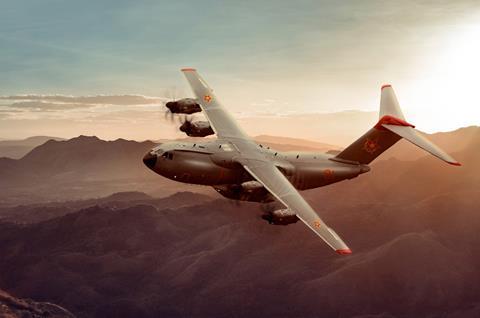 "The A400M will become the cornerstone of Kazakhstan's tactical and strategic airlifting operations," says Airbus Defence & Space chief executive Michael Schoellhorn.
Airbus adds that the type also will enable the nation "To quickly respond to any mission by rapidly deploying game-changing capabilities over long distances and enabling effective access to remote areas."
Digital renderings of the A400M in Kazakh markings show that the aircraft will not be equipped with an in-flight refuelling probe: a feature which has been included for all its other customers.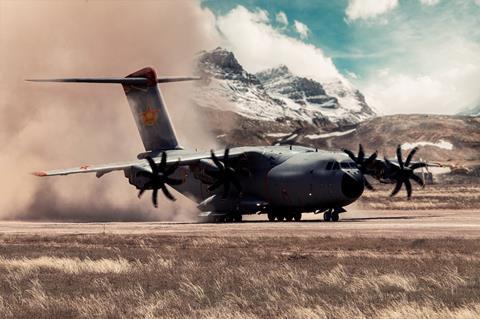 The four-engined type will join eight Airbus C295 medium transports already operated by the Kazakhstan air force. Airbus says that in parallel with the Atlas acquisition, a memorandum of understanding has been signed covering the establishment of an in-country maintenance facility for the smaller type.
Cirium fleets data shows that the Kazakhstan air force's C295s are aged between three and eight years, with the nation's Border Guards also operating a single example. The air force also has seven Antonov An-24/26s, one An-12 and a single An-72 in service, Cirium reports.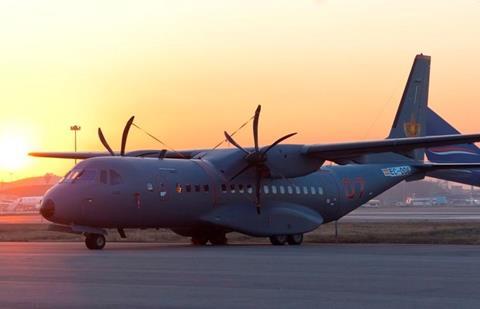 Schoellhorn confirms that the Kazakh commitment will increase the total A400M order book to 176 aircraft, with the pair to be produced in addition to outstanding orders from its European launch customers.
Belgium, France, Germany, Luxembourg, Spain, Turkey, the UK and previous lone international buyer Malaysia – which secured industrial workshare on the A400M project as part of its four-aircraft deal – have so far received more than 100 Atlas transports combined, from previous orders for 174.
Airbus conducted multiple overseas demonstrations of the Atlas during its development and since the type entered operational use in 2013, but had until now failed to attract a firm export order. Speaking to FlightGlobal in May, Clive Schley, A400M programme head at the company's military aircraft unit, said that several potential customers were in an "observing position".