Australia's TAE Aerospace has achieved Initial Depot Capability (IDC) to repair key parts of the Pratt & Whitney F135 engine, which powers all three variants of the Lockheed Martin F-35.
The depot can now repair the engine's fan and power modules, P&W said on 20 July.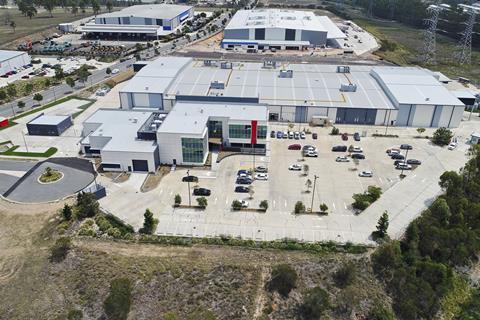 "With this achievement, TAE Aerospace's F135 Maintenance, Repair, Overhaul and Upgrade (MRO&U) facility, or depot, in Australia becomes the first operational F135 engine depot in the Asia-Pacific region and has begun supporting the repair of fan and power modules for the fleet," it says.
The facility will support F135 engines for all F-35 operators in the Asia-Pacific region. The depot is located in Bundamba, just west of Brisbane in Australia's Queensland state.
The IDC milestone follows the depot's completion of a full rebuild of an F135 power module in May. In February 2020 it completed the first F135 fan module repair outside the USA.
"We congratulate the TAE Aerospace team on reaching this critical sustainment milestone for the F135 engine," says P&W vice-president O Sung Kwon.
"The activation of the Australia depot will bring increased capacity to the global F135 MRO&U network in support of the growing fleet. Standing up the regional MRO&U depots is an integral part of the enterprise's strategy to accelerate capacity growth across the F135 MRO&U network to exceed program requirements."
With the growth of the Asia-Pacific's F-35 fleet, depot support has been stood up around the region. In July 2020, Japan opened a regional maintenance base for the fighter at Mitsubishi Heavy Industries' plant in Japan's Aichi prefecture.
In Australia, BAE Systems has set up the South Pacific Regional Sustainment Depot in Williamtown, Newcastle to support F-35 aircraft in the region. In February 2021, the depot welcomed its first F-35, an A-model example in service with the Royal Australian Air Force.
Cirium fleets data show that there 86 F-35s in service with Asia-Pacific operators Australia (37), Japan (21), and South Korea (28). Ultimately, Australia aims to operate 72, and possibly 100, F-35As.