BAE Systems, Boeing, and Lockheed Martin have replied to a request for information (RFI) related to work on Tokyo's F-X future fighter programme.
Japan's Acquisition, Technology & Logistics Agency (ATLA) confirms that the RFI was issued on 16 September, with seven companies showing initial interest. Only BAE, Boeing and Lockheed replied prior to the RFI's deadline – the Lockheed bid also involves Northrop Grumman.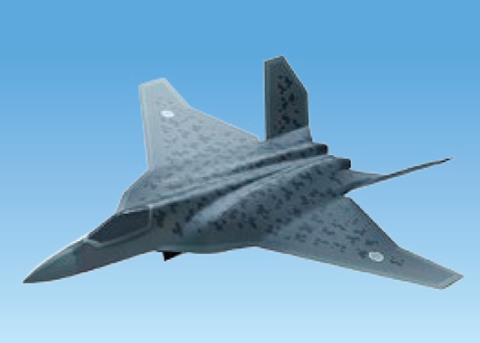 "MHI (Mitsubishi Heavy Industries) will conduct conceptual design to look for the best fighter configuration to meet the requirement," says ATLA.
"Receiving the answers of the RFI from 3 companies, [the ministry of defence] will assess them and choose a candidate company by the end of the year."
News of the RFI responses follows the 30 October confirmation that the ministry had signed a contract with MHI to develop the F-X, which will succeed the Mitsubishi-produced F-2 in the 2030s.
BAE, which is leading the international Tempest programme in Europe, says that its response to the RFI discusses the company's technical capabilities across a range of areas where BAE can support F-X development.
"We are delighted to have submitted our response to the Japanese Ministry of Defence and we firmly believe that we can add significant value to the F-X programme," says Andy Latham, campaign delivery director – Japan, for BAE Systems' Air business.
"We have decades of experience of partnering with nations around the world to deliver sovereign capability. Our track record of collaborating on complex combat aircraft programmes has provided us with insight and understanding of the likely challenges and the range of capabilities, technologies and relationships required to successfully deliver the next generation of such programmes."
Boeing has extensive combat aircraft experience in Japan, including involvement in upgrading Tokyo's fleet of F-15J fighters to a new "Japanese Super Interceptor" standard.
"We are honoured to have been invited to submit a proposal to support the design and production of Japan's next generation fighter," says Boeing.
"Our proposal is for a Japan-led, next-generation fighter with cutting-edge technology based on the best of Japanese industry and Boeing. We have a strong and rich history of partnering with Japan, and a proven track record in advanced fighters, which will ensure a low-cost, low-risk approach for the Government of Japan and Japanese industry, along with key Japan-US interoperability."
Lockheed also has a long history in Japan. The F-2 is a derivative of the F-16, and Tokyo is in the process of obtaining up to 147 F-35s, which would make it the second largest operator of the type. MHI operates a final assembly line for the F-35.
"Lockheed Martin has responded to Japan's F-X request for information (RFI) with Northrop Grumman," says the company. "Our comprehensive RFI response outlines potential areas of development support and participation that could significantly reduce F-X development costs and schedule by leveraging close industry cooperation with Japan's F-X integrator, Mitsubishi Heavy Industries, and ensuring indigenous design and sovereignty."
The company points to its experience with stealth aircraft, and also touches on the importance of interoperability with assets such as the F-35.
"We firmly believe that we are well positioned to partner with MHI to cost-effectively develop Japan's next fighter and continue supporting the evolution of Japan's technological capabilities."