BAE Systems is confident that it can maintain early momentum with the UK's Future Combat Air System/Tempest project, with chief executive Charles Woodburn expecting firm details to emerge via a forthcoming Integrated Review.
Commenting on the UK government's pending publication of the review during BAE's full-year results briefing on 25 February, Woodburn said "It's not far away".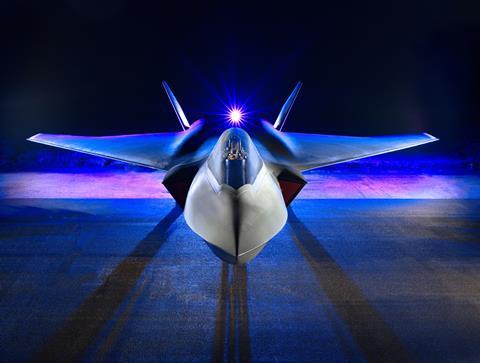 "When it comes, generally speaking it should be a positive thing for the outlook for our business, and underpin our long-term stable outlook in the UK," Woodburn says.
"We are keen to see the details in the Integrated Review, but it [Tempest] does appear to be getting good support politically, and we've got great momentum in the programme. It really does underpin our Air business for decades to come," he adds.
Woodburn notes that prime minister Boris Johnson "specifically mentioned" the Tempest programme when the UK government confirmed a defence spending boost late last year. In addition to BAE, it also involves Rolls-Royce and the UK arms of Leonardo and MBDA as joint team members.
"On Tempest, I think we're making really good progress," Woodburn says. "The group that we have already [also including Leonardo and Saab] is a really strong partnership, and we're working very well together."
Meanwhile, Woodburn says he expects production of the Lockheed Martin F-35 – for which BAE manufactures the rear fuselage and supplies electronic warfare equipment – to recover this year, following the Covid-19 disruption which restricted shipments in 2020 to 123 aircraft: 18 fewer than originally planned.
"This year we expect to be back at the full-rate production of 150-160. There has been some talk of potentially some catch-up – if need be we can handle more than that," he says, while noting that any such decision will be taken by Lockheed.
The UK company last year completed a total of 126 rear fuselage assemblies for the stealth fighter, with the work performed at its Samlesbury site in Lancashire.
BAE reported sales valued at £20.9 billion ($29.5 billion) in 2020 – up 3.7% from the previous year's £20.1 billion. Its defence-sector activities rose by 7%, helping to offset a decline in commercial aviation business linked to the coronavirus pandemic-driven downturn.
The company ended last year with an order backlog valued at £45.2 billion – a 0.4% reduction from 2019's figure.