BAE Systems is expanding its research into zero-emission aircraft technologies via a new collaboration agreement with Slovenia-based Pipistrel Aircraft.
Announced on 6 March, the pact will see the companies "collaborate on the development of solutions for the defence and security market, including the application of electric aircraft".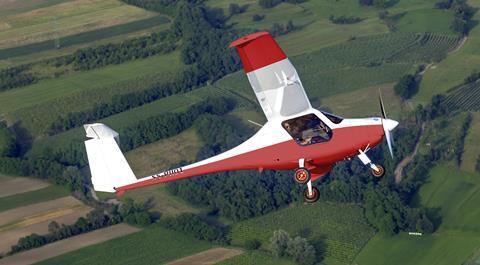 "The collaboration will see BAE Systems applying its expertise in advanced military aircraft together with Pipistrel's leading position in electrically-powered aircraft, to explore the development of lightweight sustainable aircraft," the companies say.
"All our customers are increasingly interested in zero-emission technology," Neil Appleton, head of electric products at BAE's Air Sector, told FlightGlobal at the World Defense Show in Riyadh.
The UK Royal Air Force, for example, has expressed interest in acquiring an electric-powered type to deliver air cadet and university air squadron training capability via an activity named Project Telum.
"Our ambition is to look at where we can interject electric aircraft into the training pipeline," Appleton says. This could include exploring the potential of designs also capable of supporting some elementary training activities for military customers.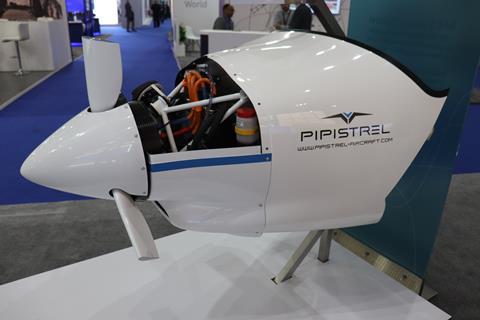 As part of its pact with Pipistrel, BAE has purchased a Velis Electro and will use it to perform flight testing at its Warton site in Lancashire from later this year. The two-seat model, which has a maximum take-off weight of 600kg (1,320lb), already holds European Aviation Safety Agency type certification.
"This is an opportunity to help evolve the range of products and services we can offer to our customers who are responding to rapidly changing defence and security priorities," says BAE Air chief operating officer Ian Muldowney. "Our collaboration with Pipistrel presents a fantastic opportunity to leverage our joint expertise."
"We welcome BAE Systems' initiative to embrace cutting edge and type-certified electric propulsion technologies that are already deployed in our Velis Electro," says Pipistrel chief executive Ivo Boscarol. He notes that their partnership could deliver "an even greater product".
BAE is also jointly studying with Embraer potential military applications for the Brazilian company's Eve urban air mobility product. Appleton recently visited Brazil for initial discussions about the project, following an agreement announced last December.
The UK company also is working with Malloy Aeronautics to develop an electric-powered T-650 unmanned air system. Appleton says flight testing involving a testbed aircraft will begin at Warton "in the summer".
Unveiled at the DSEI exhibition in London last September, the T-650 will be capable of carrying a 300kg (661lb) payload.