BAE Systems intends to acquire two parts of the Collins Aerospace and Raytheon portfolios which were mandated for sale as part of regulatory requirements enabling the US companies' pending merger.
Announcing the formal asset purchase agreements on 20 January, BAE values its proposed acquisition of Collins' military GPS business at over $1.9 billion, and says obtaining Raytheon's airborne tactical radios unit will cost $275 million.
Pending regulatory approval for its move "and the successful closure of the Raytheon-United Technologies merger", the current Collins/Raytheon interests will be integrated within BAE's US-based Electronic Systems business. The UK-headquartered company describes their activities as being "highly complementary" to its existing structure.
"It's rare that two businesses of this quality, with such strong growth prospects and close fit to our portfolio, become available," says BAE chief executive Charles Woodburn.
BAE says Collins' military GPS business – which employs around 675 people in Cedar Rapids, Iowa – is forecast to generate revenues of $359 million in 2020. Its acquisition will be "funded by new external debt", it notes.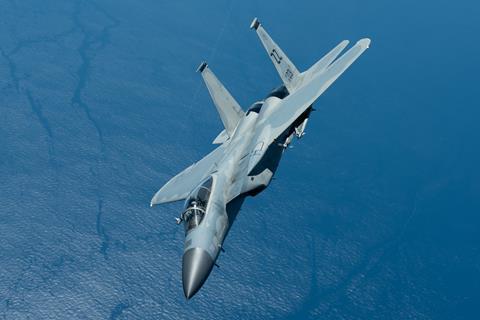 Collins has to date delivered more than 1.5 million GPS units for installation on precision-guided weapons, aircraft and land-based platforms. BAE says it expects the business "to see continuing strong customer demand for its product portfolio, as precision munitions are expected to play an increasingly critical role in military operations."
Meanwhile, BAE points to Raytheon's airborne tactical radio activities as having generated revenues of roughly $125 million last year, with the unit employing around 100 people in Fort Wayne, Indiana, and Largo, Florida. "The proposed acquisition would be funded by existing cash on the balance sheet," it says.
"The radios business is a strong strategic fit, adding complementary positions in the airborne communications domain, including software-defined radio capabilities and a catalogue of waveforms," BAE says.