BAE Systems has launched a new electronic warfare (EW) suite to provide platforms with offensive and defensive EW capabilities.
The system, called Storm EW Modules, is customizable for both US and allied fleets, says BAE Systems.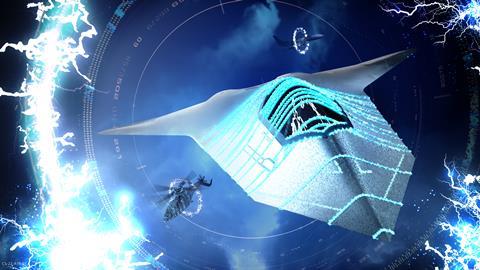 Storm EW Modules can be integrated into fixed-wing aircraft, helicopters, unmanned air vehicles, and guided missiles.
"Our warfighters need a revolutionary approach to EW to maintain electromagnetic spectrum superiority and freedom of manoeuvrability in signal-dense environments," says Jerry Wohletz, vice president and general manager of Electronic Combat Solutions at BAE Systems.
"Storm EW Modules provide the technical dominance and rapid software reprogramming to counter quickly evolving threats."
BAE Systems says Storm EW Modules are platform agnostic and can provide 360-degree situational awareness, allow for EW threats to be responded to quickly.
While the system can be customised for specific platforms, a "common architecture across combat air platforms optimizes life cycle cost, while lowering operational sustainment expenses."
"Storm EW Modules deliver on the Department of Defense's (DoD's) vision for a scalable and adaptable EW solution that permits third-party software and programming that is also exportable and affordable," adds the company.
"BAE Systems worked closely with its partners and the DoD to create a common architecture with shared components and configurable blocks that address a broad set of requirements, streamline the build process, and lower lifecycle costs."