Belgium's first A400M Atlas tactical transport has arrived at the nation's Melsbroek air base, following its acceptance and transfer from Airbus Defence & Space's San Pablo final assembly site in Seville, Spain, on 22 December.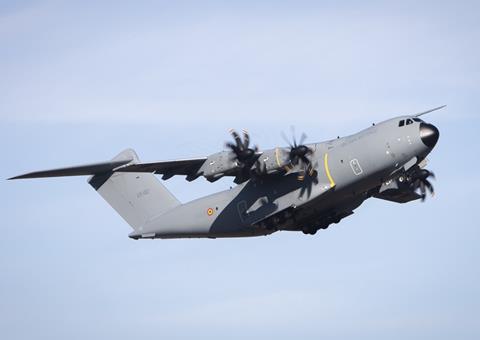 "With the delivery of this aircraft all launch customers are now equipped with the A400M," notes Airbus Defence & Space head of military aircraft Alberto Gutierrez.
"Despite challenges due to Covid-19, our teams have achieved all 10 aircraft deliveries scheduled this year, bringing the global [A400M] fleet in operation to 98 aircraft," Gutierrez says.
The type's other users are France, Germany, Luxembourg, Malaysia, Spain, Turkey and the UK.
Airbus says it will deliver Brussels' second of an eventual seven A400Ms in early 2021. Its Air Component will operate the type as a joint unit with Luxembourg, which has already received a lone example of the airlifter.