The US Navy has awarded Boeing a $109 million contract related to training aircrew for New Zealand's planned fleet of P-8A Poseidon maritime patrol aircraft.
The contract, awarded under the Foreign Military Sales process, will allow the Royal New Zealand Air Force (RNZAF) to perform 70% of training in a simulated environment, says Boeing.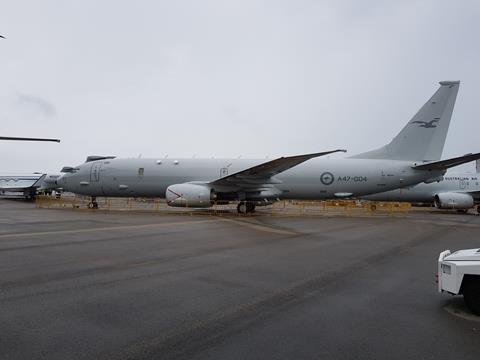 It includes an operational flight trainer (OFT), a weapons tactics trainer that can couple with the OFT, a virtual maintenance trainer, a scenario generation station, and a brief/debrief station.
Boeing also will provide training to an initial cadre of instructors, among other services.
All training will take place in Ohakea, New Zealand.
"This holistic training system will enable aircrew to safely train for all aspects of flying and maintaining the P-8A Poseidon," says Tonya Noble, director of International Defense Training for Boeing.
"We look forward to bringing these training capabilities in-country and working alongside the RNZAF to ensure readiness of aircrew and maintenance personnel."
Deliveries of the RNZAF's four P-8As are expected to commence in 2023.