Aerospace giant Boeing has consolidated its financially struggling defence division to four from eight units, a move intended to improve quality and stabilise production.
In revealing the changes on 17 November, the company also disclosed executive leadership changes "aimed at accelerating operational discipline, first-time quality and performance while streamlining senior leadership roles and responsibilities".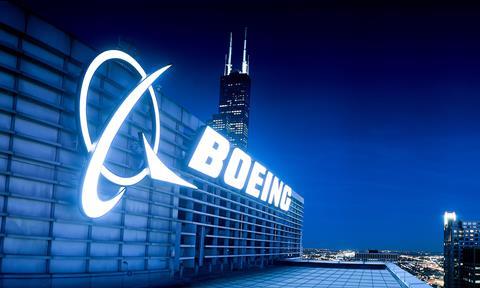 The move follows a year of eye-watering losses for Boeing Defense, Space & Security (BDS), including $2.8 billion in the recent third quarter alone.
"I am confident this reorganisation will drive greater and more-simplified integration and collaboration," says BDS chief executive Ted Colbert. "These changes will help accelerate operational discipline and programme quality and performance, while stabilising our development and production programmes."
Colbert additionally describes the steps as necessary to put BDS on a path to profitable growth.
Under the new scheme, Boeing will consolidate its defence business into four units covering vertical-lift aircraft, fixed-wing fighters, space systems and support aircraft.
Its Vertical Lift section will be headed by current vice-president Mark Cherry. A Mobility, Surveillance & Bombers unit will be led by vice-president Dan Gillian and covers the KC-46 tanker, E-7 Wedgetail early warning and control jet, VC-25B presidential aircraft, P-8 Poseidon maritime patrol aircraft and all of the company's air bombers.
An Air Dominance division, led by vice-president Steve Nordlund, will oversee the F/A-18, F-15, T-7 jet trainer, MQ-25 autonomous refueller, MQ-28 autonomous combat wingman, Phantom Works and Boeing's classified programmes.
Kay Spears will lead BDS Space, Intelligence & Weapon Systems, which will include space exploration and launch programmes, satellites, munitions, missiles, weapon system deterrents, undersea products and Boeing's Phantom Works Space research arm.
Two Boeing executives will retire as part of the reorganisation: general manager of mobility and surveillance Tim Peters, and general manager of missile and weapon systems Cindy Gruensfelder.
Coinciding with the change at BDS, Boeing Global Services (BGS) will integrate all government services, both domestic and international, into one organisation, led by Torbjorn Sjogren, current vice-president BGS Government Services.