Canada has begun negotiations with Lockheed Martin and the US government to finalise the acquisition of 88 F-35As after selecting the fifth-generation type for its long-running fighter competition.
To be operated by the Royal Canadian Air Force (RCAF), deliveries of the jets could begin as early as 2025. A contract signature is anticipated later this year.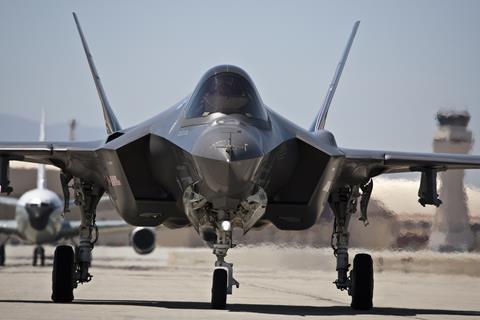 Describing the purchase as "the most significant investment in the RCAF in more than 30 years", Ottawa says the F-35 was the "top-ranked" of the two bidders, edging out the Saab Gripen E.
Canada has budgeted $15-19 billion for the acquisition, which seeks to replace its legacy fleet of Boeing CF-18s.
Public Services and Procurement Canada says the assessment took into account "a wide range of factors, including capabilities, cost, as well as economic benefits and impacts."
Improvement work has begun at the RCAF's two main operating bases for the jet – 3 Wing Bagotville and 4 Wing Cold Lake.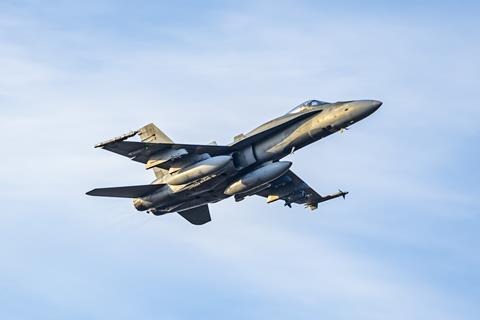 "It is critical that current and future Royal Canadian Air Force pilots have the most advanced equipment available to ensure they can deliver on the important work that we ask of them.
"This procurement project for the RCAF – the largest in over three decades – will help ensure Canada can continue to defend North America, enhance our Arctic sovereignty and meet our NATO and NORAD obligations in the face of current and emerging threats," says defence minister Anita Anand.
Canada originally selected the F-35 in 2010, but the procurement was dogged by political controversy. The incoming Liberal government in 2015 promised to re-examine the fighter acquisition, launching a new competition in 2017.
Although other options were considered, the F-35 always remained the front-runner given Canadian industry's participation in the programme since its early stages.