Australia's Avalon Airshow has been cancelled owing to challenges posed by the coronavirus pandemic.
Show organiser AMDA Foundation says that the event, due to take place from 30 November to 3 December at Melbourne's Avalon airport, faced increased uncertainty owing to local outbreaks of the Delta variant of Covid-19.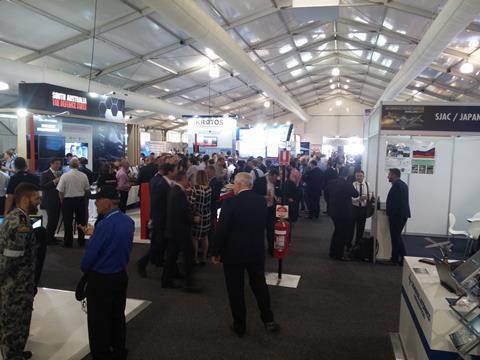 The late 2021 schedule already represented a postponement of the 2021 iteration of the show, which had been originally been planned for 23-28 February.
"Delivering such a highly complex, hallmark event in these challenging circumstances would involve risks of uncertainty for attendees, participants, industry and the Australian public," says AMDA chief executive Ian Honnery.
"Therefore, in order to minimise uncertainty and disruption to attendees and participants, the difficult decision has been taken now that Airshow 2021 will not go ahead."
The next iteration of the show is planned to run from 28 February to 5 March 2023.
The cancellation is particularly notable as this year's event was to mark the centenary of the Royal Australian Air Force.
In early July, AMDA Foundation had issued a statement to state that the show would still go ahead this year, even if foreign visitors were not able to attend owing to Australia's tight restrictions on inbound passengers.
Since then, however, Canberra has grappled to get the Delta variant of Covid-19 under control, resulting in lockdowns of major cities, including Melbourne. Domestic air travel has dropped sharply, with flag carrier Qantas announcing the furlough of 2,500 personnel last week.
Moreover, the country's Covid-19 vaccination rate is lagging. According to Our World in Data, just 18% of Australia's total population is fully vaccinated, and 35.7% has received its first dose.