Croatia will obtain 12 second-hand Dassault Rafale fighters, as the French type continues its string of export successes.
The deal is valued at €999 million ($1.2 billion) with the aircraft to start arriving in 2024, according to Croatian prime minister Andrej Plenkovic. They will replace elderly RAC MiG-21s.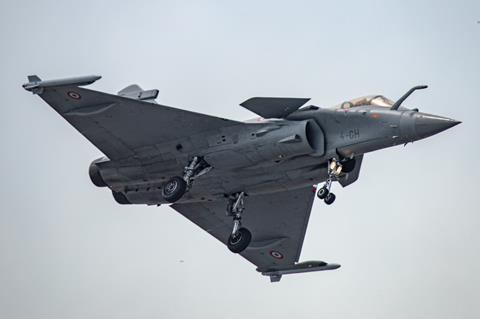 The announcement saw the twin-engined Rafale beat three rivals: new Lockheed Martin F-16C/D Block 70s from the USA, new Saab Gripen C/Ds from Sweden, and used F-16C/D Block 30s from Israel.
"All bidders had the same treatment, all four offers were considered and the chosen offer is the best in terms of price," says Plenković.
"As regards the quality of aircraft, this is the best solution for Croatia in the long run."
The deal, which includes support and training, will see the Balkan nation receive aircraft previously used by the French air force, says Dassault. These comprise 10 single-seaters and a pair of twin-seat jets.
Plenkovic says that the airframes have around 3,800 flight hours remaining of a 7,000h hour total, with the option of extending this to 9,000h. But he adds that "some analysis shows the potential of another lifetime extension and a service span even through to 2050 or 2060".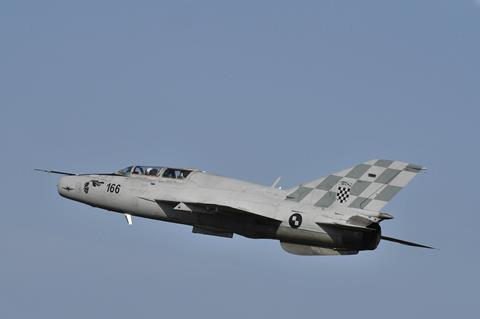 For Dassault though, the victory came in a competition in which many thought the Gripen or F-16 were favourites. "This latest success in a competition between European and US aircraft confirms the technological and operational superiority of the Rafale, latest-generation, combat proven, multirole fighter," says the French manufacturer.
"It also reinforces the Rafale's position in the European Air Forces, making an active contribution to European defence sovereignty."
It adds that the Croatian sale marks the type's fifth export success. International operators of the Rafale comprise Egypt, India, and Qatar. In addition, Greece has orders for 12 secondhand and six new-build examples.
Cirium fleets data shows that there are 213 Rafales in service globally. The biggest operators are the French air force with 102 examples and the French navy with 41.
Additional repoting by Igor Salinger in Belgrade
Story updated with additional detail