Dassault Aviation saw strong order intake in 2022, with both its business jet and defence divisions outstripping their prior-year performance.
On the defence side, Dassault booked commitments for 92 Rafale fighters for the export market, the bulk of which were accounted for by an 80-unit deal from the United Arab Emirates, plus six each for Greece and Indonesia – the latter the first part of an eventual 42-aicraft order.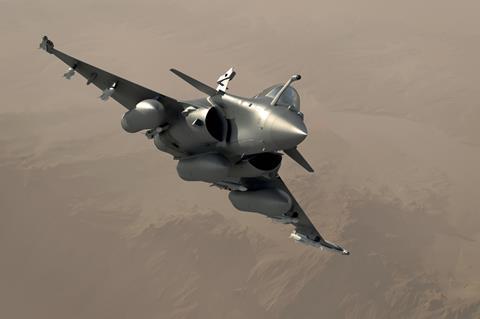 That compares with the 49 Rafales ordered in 2021: 37 for export customers Egypt (31) and Greece (six), plus a dozen for France.
Sales of Falcon business jets were also up, rising to 64 – net of Russian cancellations – from 51 in 2021.
In total 14 Rafales were delivered last year – 13 export and one to France – beating guidance by one unit, but significantly down on the 25 export jets shipped in 2021.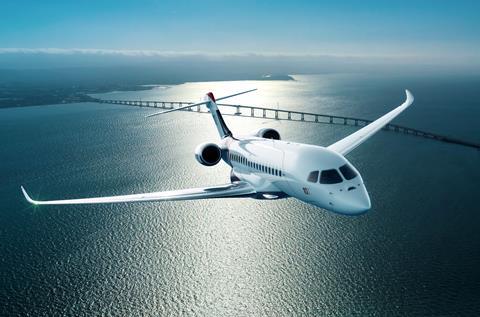 Falcon deliveries rose marginally to 32 aircraft, up from 30 a year earlier, but missed guidance by three units.
As of 31 December, Dassault's backlog stood at 164 Rafales and 87 Falcons, up on respective figures of 86 and 55 at the end of 2021.

Dominic Perry is deputy editor of Flight International but also contributes extensively to flightglobal.com. Although specialising in the coverage of the helicopter industry, he has written on most topics in aerospace – be they commercial, defence or business aviation. In addition, there has been an increasing focus on the decarbonisation of the industry and zero-emission flight initiatives.
View full Profile