Egypt has signed for an additional 30 Dassault Rafale combat aircraft, activating a contract that was agreed in May.
Cairo already operates a 24-strong fleet of the French-built fighters dating from a 2015 deal.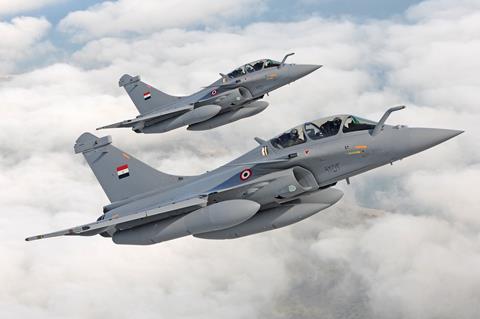 "In a demanding geopolitical context, Egypt has chosen the Rafale to ensure its role as a key player in the regional and international arena, in full sovereignty," says Eric Trappier, chief executive of Dassault.
It is the latest export success for the Rafale, following previous sales of new-build aircraft to Greece, India and Qatar. Croatia and Greece have also signed for used examples.
As at 30 June the backlog for the multirole type stood at 67 units: 40 for France and 27 for export customers.