Further evidence of how defence firms are avoiding direct hits on their finances from Covid-19 comes from Elbit, which on 24 March reported revenues slightly up on 2019 at $4.66 billion.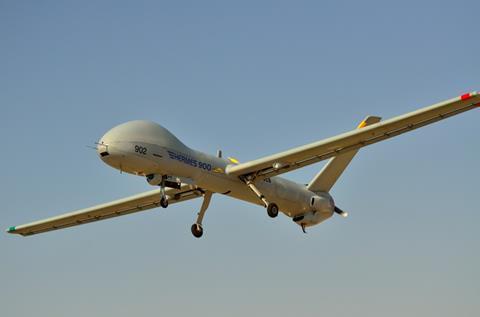 Profitability for the Israeli aerospace technology group also held firm, with gross margins at just under 27% of revenue.
The company says that defence activities – which account for well over 90% of its business – "were not materially impacted by the pandemic", other than as a result of disruptions due to travel restrictions and supply chain delays.
Although its commercial aviation businesses – which include some cockpit avionics – were affected, its low exposure to that sector meant that it put aside just $60 million for asset impairments and inventory write-offs.
President and chief executive Bezhalel Machlis says Elbit increased its order backlog by 10% over 2019 and that "ongoing worldwide demand for our broad portfolio of technologies and solutions" give the company "confidence in future prospects".
Elbit's closest competitor Israel Aerospace Industries (IAI) this week also reported higher revenues for 2020, at $4.18 billion.
Earlier this month, Elbit announced a $300 million contract to supply its Hermes 900 unmanned air vehicle (UAV) to an unspecified Asian country.
Together with IAI, it also this month signed a memorandum of understanding with Korea Aerospace Industries to cooperate in the development of UAVs.