A Franco-German future combat air system (FCAS) initiative formally launched at last year's Paris air show has secured approval to move into its demonstrator phase.
Finalised by Paris and Berlin on 12 February, the initial framework contract "covers a first period of 18 months and initiates work on developing the demonstrators and maturing cutting-edge technologies," its industry partners say. The intention is for flight tests to begin "as soon as 2026", they add.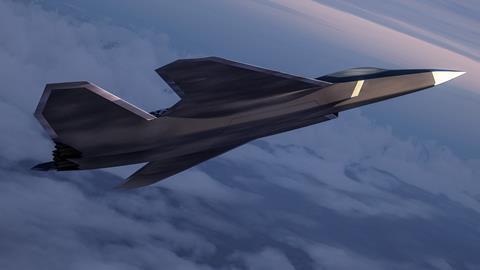 Dassault will lead work on a proposed Next Generation Fighter, supported by Airbus Defence & Space as its main partner. Such an asset would be operated alongside unmanned remote carriers, being pursued by the Airbus unit and European guided weapons specialist MBDA.
Safran and MTU Aero Engines are to develop a new propulsion system to power the new fighter, while a so-called combat cloud developed by Airbus and Thales will underpin networked operations.
Approval for the Phase 1A activity came after the completion of work conducted during a joint concept study initiated in early 2019.
"The launch of the demonstrator phase underlines the political confidence and determination of the FCAS partner nations and the associated industry to cooperate in a fair and balanced manner," the companies say. "The next important step will be the onboarding of Spain and the involvement of additional suppliers from Phase 1B onwards," they add.
Meanwhile, Airbus is continuing to object to Madrid's selection of Indra to lead its involvement in the pan-European activity.
"We think it's a mistake to select Indra as the Spanish coordinator for the FCAS programme," chief executive Guillaume Faury said during an annual results presentation on 13 February. "We think this should be reversed," he adds, pointing to his company's broader expertise across system-supporting domains also including satellites and unmanned air vehicles.