The defence ministries of France and Germany have reaffirmed their desire to advance the currently stalled Future Combat Air System (FCAS) programme between the nations and additional partner Spain.
German defence minister Christine Lambrecht held discussions with her French counterpart Sebastien Lecornu in Berlin on 22 September, with topics including major joint programmes, NATO commitments, and their continued provision of equipment support to the Ukrainian government.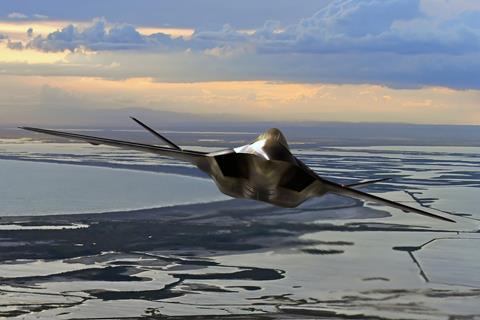 The talks resulted in a joint pledge to advance with major collaborative projects, including the FCAS activity, which seeks to deliver a New Generation Fighter (NGF) and associated unmanned systems to enter operational use from around 2040.
"Industries are in the process of converging on the statement of work for the new phase of the project," the bilateral declaration says. "This will make it possible to launch the work for the next two years."
"We still have discussions, notably between Dassault and Airbus Defence & Space," the latter's chief executive Michael Schoellhorn commented during Airbus's Capital Market Day event on 23 September. Referring to the refreshed ministerial commitment between France and Germany, he adds: "We have a renewed dynamic, and I am very optimistic it [the phase 1B agreement] will close this year."
Dassault chief executive Eric Trappier in July called for entrenched differences between the companies to be resolved before the end of 2022, with the issue centring on retaining its status as prime contractor for the NGF effort.
"We have been appointed to be prime contractor so we ask for this to be complied with. Not just for phase 1B but up to the flight [of a demonstrator in 2027]. We have asked Airbus to trust us so this leadership can be performed without any obstacles," Trappier said.
Under the original FCAS schedule, approval to launch the project's phase 1B activity should have been reached no later than December 2021.
Craig Hoyle joined Flight International in 2003, and has edited the now monthly title since 2015. He has reported on the UK, European and international military aviation sector for more than 25 years, and produces our annual World Air Forces directory.